Step towards weight loss. Discover the properties of chia water!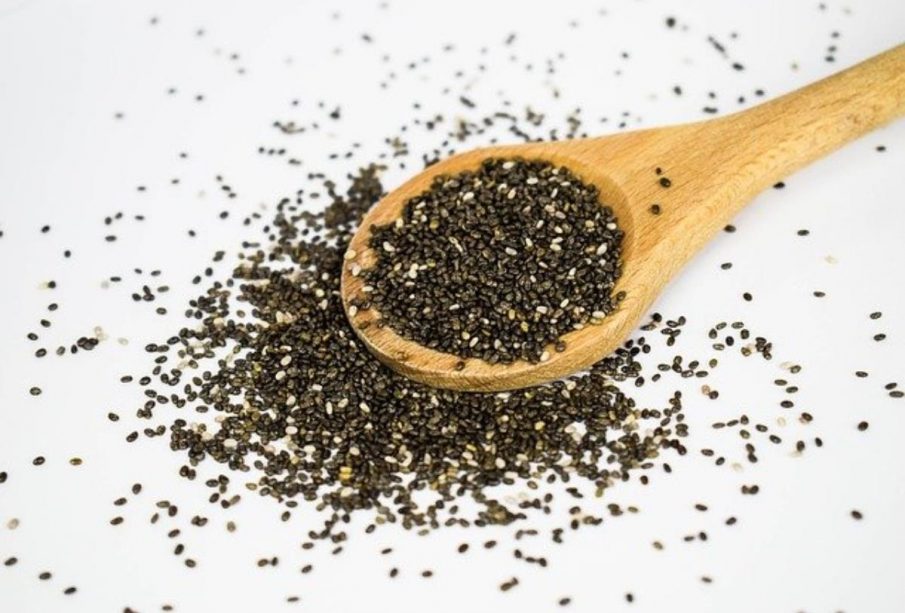 You need about 2 min. to read this post
They contain a lot of valuable elements, vitamins and proteins, provide your body with anti-inflammatory omega 3 fatty acids, improve bowel function and help you in the fight for a slim figure! We are, of course, talking about the well-known and appreciated chia seeds! Find out why you should include them in your diet!
Chia seeds, known as chia in our country, are rich in vitamins and minerals. Thanks to them you will provide your body with many valuable elements and at the same time you will help in the fight against excess weight.
Properties of chia seeds
Chia seeds contain easily digestible protein, so they are especially recommended for vegans and vegetarians, who thanks to them can supplement deficiencies of this macronutrient. They are also rich in elements such as zinc, iron, potassium, calcium and magnesium and are a treasury of vitamins B1, B3 and E. What is more, they contain more beneficial and anti-inflammatory omega 3 acids than, for example, Atlantic salmon. In addition, they positively affect brain function, which translates into improved memory and concentration. In addition, they prevent heart disease and atherosclerosis, and reduce the level of bad cholesterol and blood pressure.
Chia water in the fight for a slim figure
Chia seeds contain a lot of fiber, which in addition to improving bowel function, suppresses hunger and accelerates fat burning. That's why they are recommended by nutritionists, as support in the fight for a slim figure.
It is worth preparing chia with water. The consistency of such a drink will resemble a gel liquid. Just pour a few tablespoons of seeds into a glass in the evening, then pour water over them, stir and put in the refrigerator. In the morning it remains to take out and drink the drink.
To the concoction you can add a few drops of lime, lemon, coconut water or a little agave. Such a drink drunk on an empty stomach will not only give you energy, but will also provide a protective layer for a sensitive stomach.