Glycolic acid – find out its properties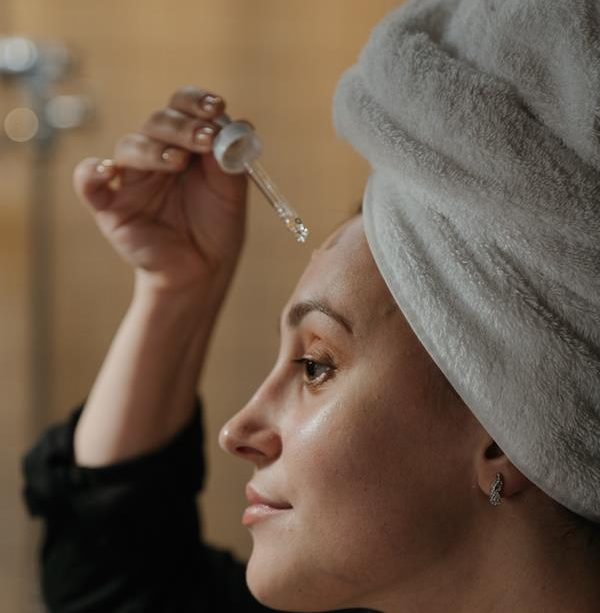 You need about 3 min. to read this post
Let's start by explaining what glycolic acid is. It is a very popular compound used in cosmetics. It belongs to the group of fruit acids, or alpha-hydroxy acids, AHA for short. It is a substance of natural origin and is obtained from sugar cane, but also from sugar beets, gooseberries, grapes or apples. It quickly and deeply penetrates the skin, giving immediate, visible results.
How does glycolic acid work?
Glycolic acid loosens the intercellular connections in dead skin, allowing the skin to be cleansed by exfoliating dead cells. It cleanses pores, removes impurities, stimulates cells to regenerate, improves blood circulation and thus skin firmness and elasticity. It is perfect for people with mature skin and those struggling with various imperfections, discoloration, wrinkles or acne lesions. It will alleviate acne changes, shallow wrinkles and lighten discoloration or scars. AHA acid moisturizes, strengthens and rejuvenates the skin.
Properties of glycolic acid
Glycolic acid is a great way to have a beautiful and well-groomed complexion. It is used in cosmetic procedures and added to many products for problematic skin. It regulates skin keratinization processes, unblocks pores and controls sebum secretion. They show anti-wrinkle, antibacterial and normalizing effects. They strengthen blood vessels and soothe irritation. Glycolic acid treatments also work well on other parts of the body, they are good for stretch marks or body firming
Acids available in beauty salons are usually high concentrations of the substance. In case of products to be used at home the concentrations are safer and do not cause irritation or allergies. Glycolic acid is found in cosmetics in three concentrations
5-15% – for home use,
20-35% – used in peels,
and 50-70% – for use in professional beauty salons
Glycolic acid in lower concentrations can be found mainly in tonics and scrubs. Acid in a concentration of 5% can be found in a very popular tonic Pixi. Also known and quite popular brand The Ordinary offers cosmetic products with AHA acid in concentration of 7%.
There are many products with glycolic acid on the market, so everyone will find something perfect for themselves. It is important not to use this type of cosmetics if there are contraindications for it, any irritation, wounds or allergies. In the case of large skin problems are recommended treatments in professional beauty salons, which will allow for faster and more visible results
Glycolic acid is recommended especially for people who have oily skin prone to acne, but also for those whose skin is dry and requires proper care. It is also great for women with mature skin, because it has a beneficial effect on pigmentation, wrinkles and scars. It is valued in cosmetics and loved for its availability and effects. The skin is brightened, moisturized and pleasant to the touch.