How to take care of dry foot skin?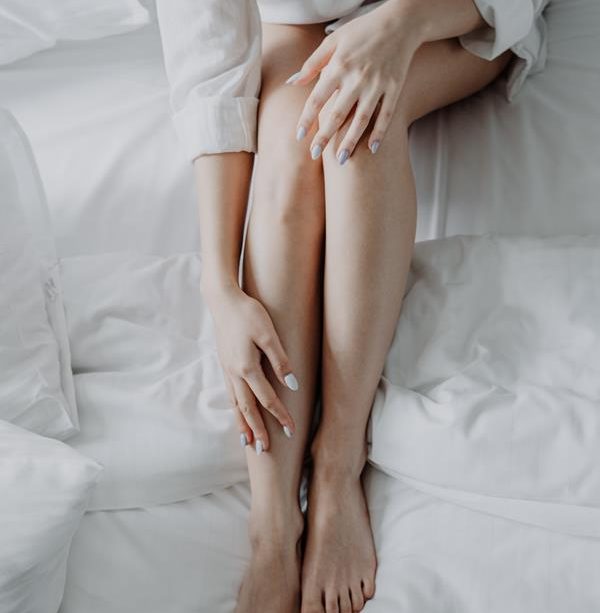 You need about 4 min. to read this post
Who doesn't dream of perfect feet without imperfections? And these are often dry. Properly moisturized and glowing skin is also a sign of health and vitality. What to do then? It is not the end of the world! Proper care and well-chosen cosmetics will restore their former radiance.
restore their former radiance.
Autumn is the time when most of us try to restore our skin to a radiant and healthy look. Often we have to fight against imperfections after returning from vacation, because a beautiful, brown tan can turn into dry and flaky skin as a result. How to make our skin remain supple, silky smooth and simply healthy? Skin care doesn't have to be difficult. The same goes for feet. In the summer, we usually walk around in exposed shoes, so it's no wonder that our skin is very dry.
Characteristics of dry skin
Dry skin and dry skin require more attention and better care. Remember, however, that overzealous care will not do any good either. Too frequent cleansing and exfoliating of the skin weakens its already not the best condition. Let's start with why our skin is dry? What are the reasons for such a state?
There can be many reasons why skin is dry. Some of the most common are excess sun exposure and dehydration. Too much summer sun as well as artificial UV rays can result in irritation and redness. Excess sun also leads to discoloration. In addition, walking in sandals exposes your feet to abrasions and even more severe dryness. To take care of your skin, focus mainly on moisturizing it. A substantial amount of moisturizer for the feet, as well as the whole body, will bring relief from the burning sensation and at the same time prevent irritation and dry feeling.
What creams to use for dry skin?
Panthenol, allantoin and urea are products that, when used in cosmetics, soothe the sun, moisturize and soothe irritation. Urea stimulates the regeneration of the epidermis, because it accelerates cell division in the granular layer of the skin. Allantoin has an anti-inflammatory effect and soothes irritation. Moreover, allantoin ointment even helps soothe diaper rash in babies. Panthenol, dexpanthenol, or D-Panthenol, on the other hand, is provitamin B5, which is a derivative of vitamin B5, or pantothenic acid. It is a substance that occurs naturally in the skin, hair and nails.
Vitamin C for dry skin
The addition of vitamin C in cosmetics makes the skin radiant, firm and nourished. What other properties does this popular cosmetic vitamin have?
Vitamin C is a strong antioxidant, so it effectively slows down the aging process. It fights free radicals, which have a destructive effect on the skin, in addition, vitamin C protects against the harmful effects of UV radiation and seals the blood vessels.
Vitamin C applied daily to the skin of your feet will significantly rejuvenate their appearance. What it does It brightens discolorations, firms, smoothes and restores shine. Using regularly cream or serum for feet with its addition, we can count on satisfactory results.
Home and natural ways to deal with dry skin
Bathing in soda is a way of our grandmothers, who also sometimes struggled with dry feet skin. After a hard day, it is worth to treat yourself to such pleasure and regeneration in one. Bathing in soda relieves primarily itching. What proportions of soda to mix in water? Put less than a glass of soda into the bath. The bath should last at least half an hour.
We can also add ground oatmeal to the bath, which contains a lot of vitamin E, as well as antioxidants. A milk bath has similar properties.
A proven home remedy for dry foot skin is also fruit masks. A popular choice is the one based on a ripe banana. You should prepare a paste from it, then apply it to your feet and wrap it in foil. Wash off after about 10-15 minutes. Such a mask will moisturize the skin. Similar preparations can also be prepared from peach and avocado.