Hybrid manicure – step by step advice on how to do it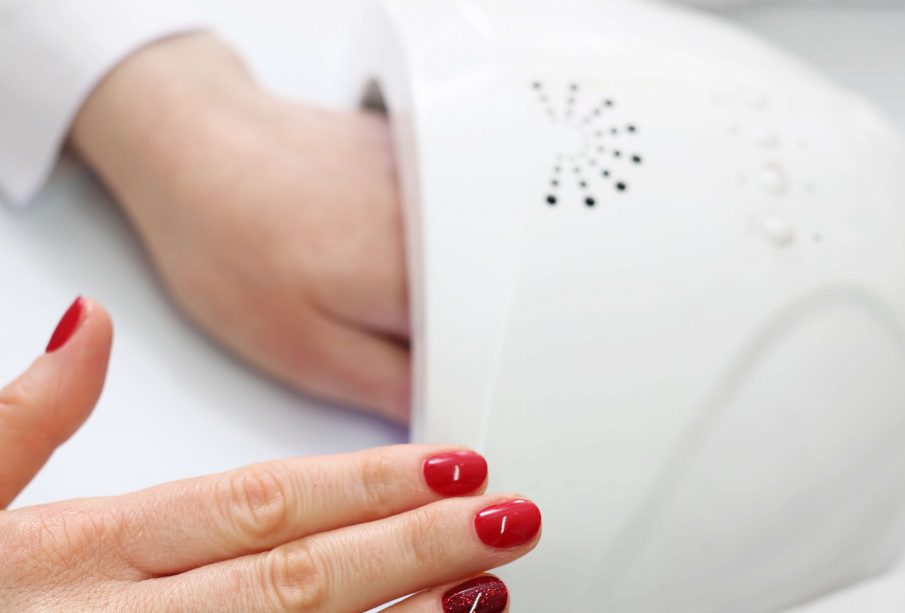 You need about 4 min. to read this post
Doing a hybrid manicure yourself is becoming more and more common. Prices at beauticians are rising, and why overpay for something you can do yourself? It's not as difficult as you might think to do a hybrid at home, and all the equipment you need is easy to buy online. See how to do a hybrid manicure step by step
Step 1 – nail plate preparation
For a hybrid to last and stick well, you need to properly prepare your natural nail plate. Before applying any products it should be thoroughly cleaned and dried. Then mat the nail, so that it is no longer smooth, but slightly rough. This will allow the polish to adhere to them for longer. The last step in this part of preparation is to apply a special primer, which will degrease the nail plate and prepare the nails for further treatments.
Step 2 – Base
The second, extremely important step when doing a hybrid manicure is to apply a hybrid base. Thanks to the base the nail polish will stay on for a few weeks and also the coverage will improve. The base coat prepares the ideal texture for the application of color polish and significantly extends its durability on the nails. Ideal bases for hybrid varnish can be purchased at https://manirouge.com/bazy-hybrydowe/. Such a base should be cured in a led or UV lamp before the next step
Step 3 – color
In the next step we can already apply a colored hybrid polish. You can choose a basic polish or one with an effect such as glitter, pearl or holographic flecks. It is best to apply from two to three thin layers, depending on the level of coverage. After achieving the desired effect and curing the last layer, we can move on to the next step.
Step 4 – top coat
Top coat, or top coat, protects the previously applied layers of hybrid polish from abrasion, chipping and damage. As a result, it prolongs the life of the nail polish and makes the hybrid manicure last for several weeks. There are different types of top coats, with traditional glossy finish, matte finish and so called no-wipe top coats. They dry under a lamp without leaving a sticky layer, which is very characteristic for hybrid nails. All these types of top coats can be bought at https://manirouge.com/topy-hybrydowe/. Any top coat other than no-wipe, after curing in the lamp should be wiped with high alcohol or nail cleaner to get rid of the sticky finish
Step 5 – effects and accessories
You can stop with the top coat of course, but if you are a fan of glitter you can add something extra. Chrome, mermaid, snow, neon sand or iridescent foil effects can be applied right now, on top of the cleaned and dried top coat. After applying the chosen effect you have to protect it with top coat, harden in the lamp and get rid of the sticky layer. Some effects work better on a no-wipe top coat, while others hold up perfectly on a regular, traditional top coat
Beautiful, well-groomed hands and nails are our business card. So it is worth learning how to perform a hybrid manicure at home and always enjoy the elegant appearance of your nails. Hybrids are a great solution for busy women, taking care of home and busy moms. Thanks to their durability you do not have to worry that one dish washing or working with your hands will destroy the manicure