Wedding nails – inspiration for brides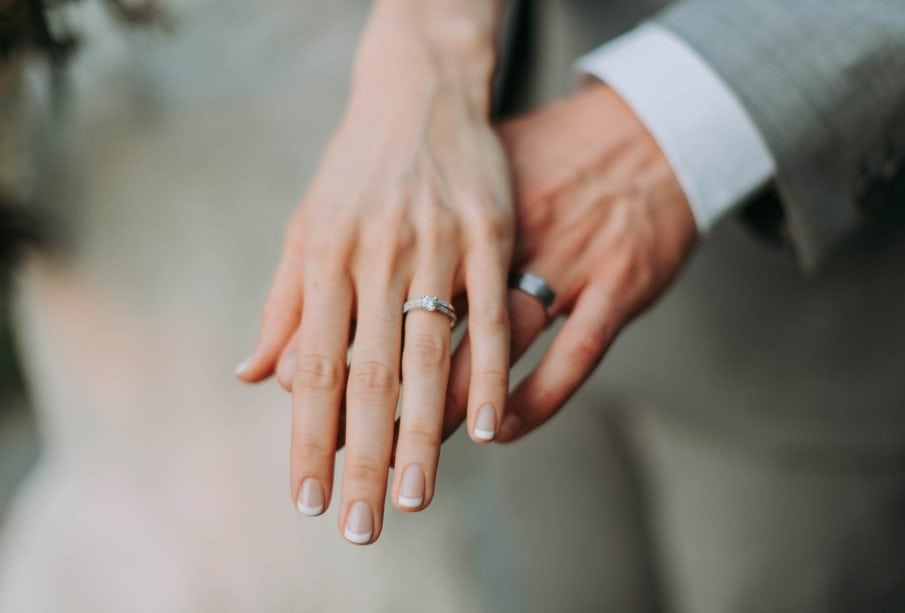 You need about 3 min. to read this post
Wedding day is the most important day in life for many women. The bride then wants to look perfect. She chooses a beautiful dress, goes for makeup, which has to be perfect, and to the hairdresser – for a perfect updo. You also can not forget about the nails – an important part of the wedding styling. In this article you will read what manicure will be suitable for a bride's wedding.
Classic French
Which of us has never had a French manicure on the nails? This has long been a very fashionable and well-liked design, which is back on trend in different guises. It is also an excellent choice for wedding nails. Because of its minimalism and delicacy, it is a pattern often chosen by brides. If you like combinations and are daring – why not make a colorful French for that special day? Nail decoration is all about fun, so don't be afraid to go wild!
Timeless ombre
Ombre is something that came into fashion already a decade ago. At that time, this type of pattern was seen almost everywhere – on clothes, hair and, of course, nails. Ombre is about combining colors together in such a way that they flow smoothly between each other and no border line is visible. Color combinations are plentiful. Wedding manicure, however, is best kept in soft colors. Give up better on neons, but go ahead and choose pastel shades!
Pink nails
As girls we loved, as teenagers we hated, and now we love again – pink!  It is also a common choice of brides. It usually goes well with a white dress and does not stand out inappropriately. You can choose a powder pastel pink or the more intense one. For this, think about zircons or a delicate ornament.
Beige nails
Brides very often choose a classic beige manicure for this important day. This is a very good solution. Beige flesh-colored manicure makes the nails look neat and does not stand out too much. In addition, you don't need a long plate for them – even short nails covered with a light beige polish will look great.
A nail stylist will certainly choose a shade of beige to match your complexion and the shade of your wedding dress. You can combine the whole look with delicate, glittering zircons or silver dust on a few nails. 
Minimalism will always be good
For minimalists we also have good information – in wedding nail fashion, natural nails or brushed with colorless polish are also popular. This is a very versatile and elegant solution. Natural nails are the same trend as pink, ombre or neon. The most important thing is that the nails have a neat shape, the cuticles are cut and the plate is healthy. If you take care of this, the colors and designs will only add to the whole. In conclusion – wedding nails can be natural and you do not need to paint them at all!
main photo: unsplash.com/Samantha Gades