Keratin hair straightening – when to opt for this treatment?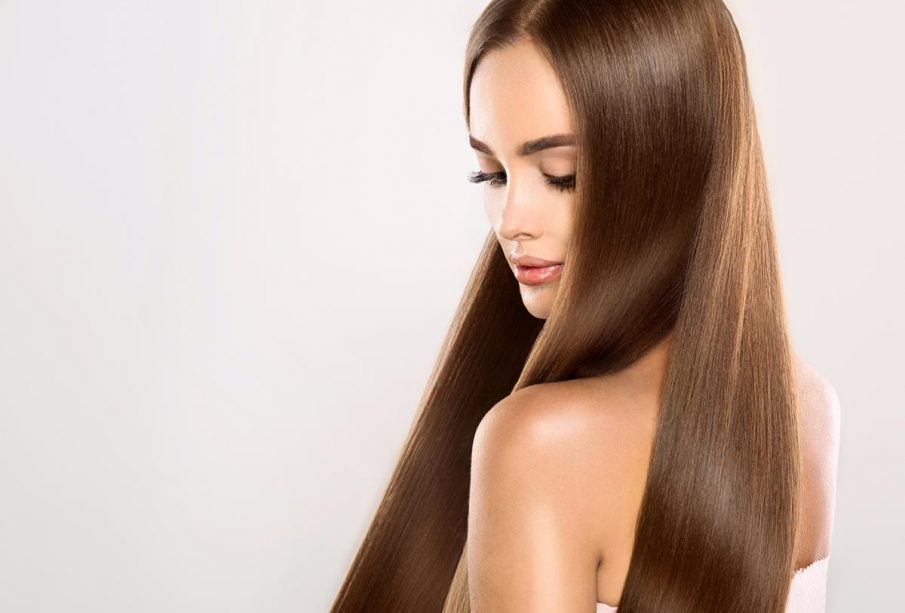 You need about 4 min. to read this post
Keratin hair straightening has been a hit in recent years. This treatment is still very popular and many of the ladies who have tried it say that their hair is perfectly straight, smooth and silky. When is it worth it?
The trendy treatment, but is it for everyone?
Keratin straightening is a treatment that leaves hair smooth and shiny. The treatment is usually done in a hair salon, but it can also be done at home. As we all know, there are two sides to every coin, and this is also true for keratin hair straightening. The negative effects of keratin straightening treatment are less often discussed, but strong chemicals are used during the treatment, so this method poses a high risk of damaging the hair strands. It is therefore worth weighing the pros and cons of the treatment before you decide to straighten your hair.
How Does Keratin Straightening Work?
Keratin straightening treatment nourishes, regenerates and smoothens the hair strands for several weeks. How is this result achieved? With the help of keratin, a protein that is the natural building block of hair, applied to the hair. Under the influence of heat from the flat iron (up to 230 degrees Celsius) the keratin fills the gaps in the hair strand structure and closes the hair cuticles
If your hair is prone to frizz, fly-away hair or hairstyles that are not at all to your liking, you may decide to straighten your hair with keratin. For many women, this treatment has proven to be the cure for their everyday problems. Keratin straightening is also known as Brazilian straightening, because the idea of smoothing unruly strands of hair with keratin originated in Brazil. The treatment was supposed to tame the naturally lush, untamed and curly hair of Brazilian women. It quickly became a hit throughout South America and later gained popularity on other continents, including Europe.
Keratin in itself is quite good for hair condition and actually promotes hair restoration. Therefore, if our hair is very damaged, for example by too frequent colouring, a good solution is to use shampoos and conditioners with keratin. Regular application of this product will rebuild the hair better than a much more expensive, one-time treatment.
How does a hair salon treatment work?
A keratin straightening treatment in the salon can take several hours. The time taken depends on the length and density of your hair. Before starting the treatment your hair stylist will clean your hair and scalp. After washing and drying she will start applying keratin strand by strand, which will stay on your head for about half an hour. Then he will dry your hair again and proceed to straighten your hair. The temperature of the straightening iron should be – 230 degrees. Straightening itself is a lengthy process as each strand needs to be pulled through several times.
Can I do the treatment at home?
Keratin straightening can be done at home, but you will need to spend much more time than a professional hairdresser. Of course, as in the salon, you start by thoroughly washing your hair and scalp. We dry with a soft towel and comb the hair thoroughly, then blow dry and comb again. Then start dividing the hair into sections, e.g. using hair pins, and apply keratin to the individual sections. Leave the product in your hair for about 30 minutes. Then blow-dry the hair, divide it into sections again and straighten it gradually using a device heated to 230 degrees. If you want to do keratin straightening yourself, you will need a good quality straightener.
The Effects of Keratin Hair Straightening Treatment
Remember that this treatment is recommended for healthy and undamaged hair. If the hair is very damaged, e.g. repeatedly bleached or styled with high temperature every day, the treatment may damage it even more. The effect of smooth, shiny and perfectly straight hair lasts for a few weeks.