What to wear to the office to feel comfortable and look elegant?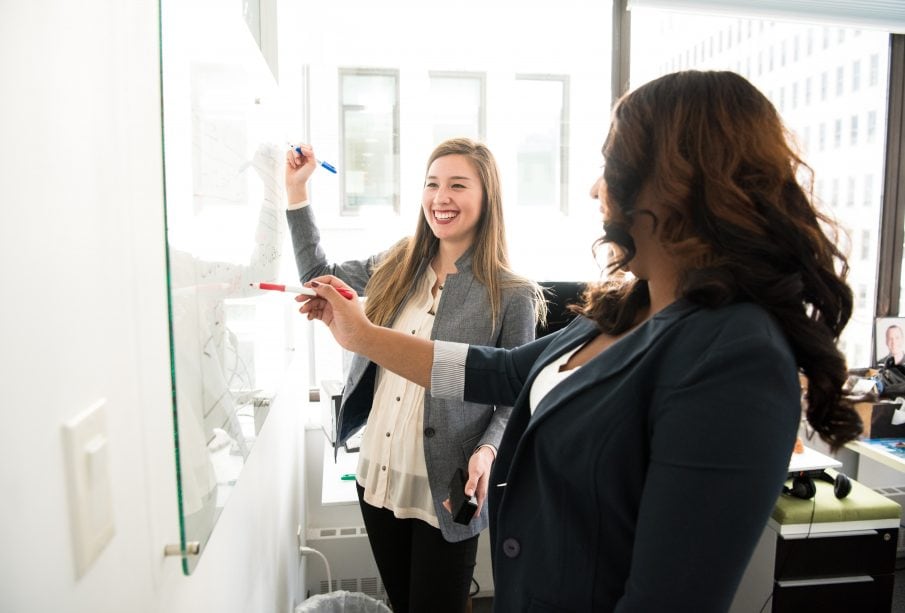 You need about 3 min. to read this post
Does dress code in the office always mean giving up comfort in favor of stilettos and a tight jacket? Absolutely not! Elegance does not exclude comfort, especially now that clothing brands provide such a huge choice. How to create classic and comfortable outfits for work? Here is what you should have in your closet!
Wide jacket
Tight blazers are very restraining and make it difficult to stand in it for at least eight hours. Clothes that are too tight in the shoulders can cause poor posture, which brings headaches and back pain. However, it's hard to disagree that a blazer is a staple of traditional office attire. Even a simple printed t-shirt becomes elegant when combined with it. Therefore, if you want to wear comfortable and personalized t-shirts to work from https://diwu.pl/, you need to match them with the right blazers. To be comfortable, the jacket must be wide and loose. Of course, we are not talking about suits that are four sizes too big, which reigned in the nineties, but about long jackets with a casual cut. They provide a full range of motion, relieve the neck section of the spine, but are still elegant and will allow you to turn any outfit into a business casual one.
Stilettos or high-heeled shoes
If you have a high-profile job and your responsibilities include meetings with important people in the company, comfortable sneakers or sports shoes will not do. Unfortunately, you have to wear stiletto heels or high heels to work. A life-saver for people in your situation is platforms, which make the heel seem higher than it really is and make the shoes more comfortable and stable. Any kind of pumps or high heels expose the foot, so it's important to cover it up. Savoir-vivre says about tights, which must cover legs and feet without exception. However, if you are wearing pants, flesh-colored knee-high socks from https://noq.com.pl/kategoria-produktu/kobieta/podkolanowki/ will suffice. One more thing, if you walk to work or take public transportation and have to chase the streetcar sometimes, wear comfortable shoes for the duration of your commute. Keep your stilettos in your office cubicle or in your purse and change them before you start and after you finish work.
Accessories for added elegance
Every elegant businesswoman should have a watch on her wrist. This gadget aesthetically ties together office styling and is the classiest piece of jewelry you can imagine. Of course, it can't be a big, shiny, crystal-studded tit, minimalism is the key to success here. A neckerchief, tied around your neck or next to your handbag is also a classic and aesthetic touch. It can also be an accent color with a very uniform styling. Not every handbag is elegant, but there is no denying that women carry everything they need outside the home in it. Women's briefcases are an excellent substitute for a regular handbag. Such accessories will always match an office outfit and will perfectly complement it With accessories and gadgets, any styling can become even more elegant
Creating outfits for the office is a daily activity of every businesswoman. Elegance in the office is an important part of building your image. With elegant outfits, you will be perceived as more professional. However, do not forget about comfort and take care of your comfort during work
Main photo: Christina Morillo/pexels.com