Rave Clothes For Women That Will Up Your Style Game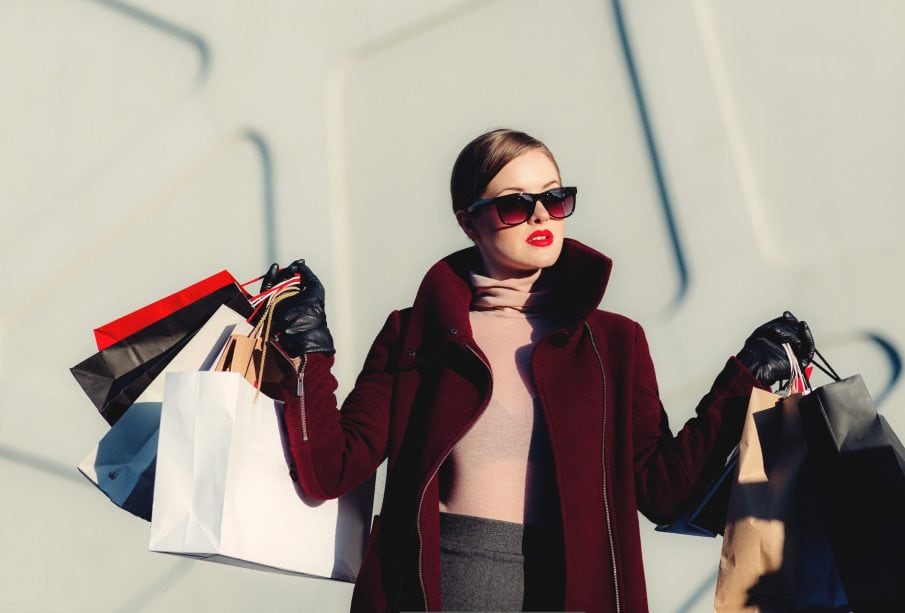 You need about 4 min. to read this post
How to look your best at a rave? Let's be honest, you want to stand out from the crowd and make sure you're the most stylish person in that dark room filled with flashing lights and dancing people. No one wants to spend an entire night worrying about their outfit and dance moves. That's why it's important to plan and come up with the perfect outfits that will help you express your unique style and feel comfortable while doing it. 
What Type of Dress Should I Wear?
There are many different types of outfits for females out there, so it can be difficult to decide what to wear. 
If you want to stand out from the crowd, try a brightly colored dress or something with sequins or fringe.


If you're looking for rave clothes for women that should be comfortable, go for a loose-fitting dress or something made from breathable materials. 
Don't forget to accessorize! A few well-chosen rave outfit women with added accessories can make your outfit pop.

To add some funk to your look, consider wearing suspenders and pairing them with jeans or chinos.

Make sure that whatever you choose will work for all body shapes – this is important because these parties attract everyone from models to people on the heavier side of average (plus size). Don't forget about shoes! 
Outfit Ideas for Women 
A Graphic Tee + High-Waisted Shorts
This is a classic that is both comfortable and stylish. You can find graphic tees at most stores, and high-waisted shorts are also a staple in most women's closets. Pairing the two together will give you a look that is sure to turn heads on the dance floor.
A Crop Top + Flared Pants
Crop tops come in all different styles, so you can find one that fits your personality perfectly. Pair it with some flared pants and you'll be ready to dance the night away. 
Lace Dress + Sneakers
If you're looking for an edgier look, try pairing a lace dress with sneakers. Don't worry if lace isn't your thing; there are plenty of other options out there that are just as cute! 
Casual Jumpsuit
If you're looking for something comfortable and easy to move around in, try wearing a casual jumpsuit. The best part about this type of clothing is that it has built-in tights!
Short Dresses
Another popular choice among women is short dresses paired with sneakers or boots depending on the season. 
Knee-High Boots
Knee-high boots are an edgy option that is perfect for women who want to keep their options open and not worry about changing shoes. Plus, knee-high boots look great with a wide variety of clothing styles! 
Baseball Shirt + Cutoffs
Baseball shirts have been trending lately, and they make a great option for any woman while still being comfortable. Pair them with cutoffs and you'll have yourself an outfit that is perfect for dancing the night away. 
Pajamas 
Wear what makes you feel good! If you're tired from getting up early or don't have time to get dressed before heading out, wear your pajamas – but add some makeup first so people know you made an effort. 
Sleeveless Tops + Leggings or Shorts 
Many women choose to wear sleeveless tops and leggings or shorts. This is a practical outfit that is also really flattering. 
Printed Midi Skirt + Tank Top 
This is a trendy look that is perfect for springtime, summer, and fall. Just pair a printed midi skirt with a tank top and you'll be ready to hit the dance floor! 
LBD (Little Black Dress) + Combat Boots 
A Little Black Dress is never a bad idea, especially if you're going to an event where many attendees are likely to be wearing similar colors and patterns. Pair your LBD with combat boots for maximum comfort and style points.
A good rave outfit comes down to three things: 
Luckily, clothes for women have evolved over the years, making it easier than ever to dress your best without compromising on any of these three essential qualities. Rave clothes are built to stand up to the wildest dance moves imaginable and often come in bright colors or catchy prints that will help you stand out from the crowd and look your best. Whether you're attending your first rave or coming back after a long hiatus, here are a few options that will up your style game from head to toe!
main photo: unsplash.com/freestocks