How to choose the color of a dress to match the occasion?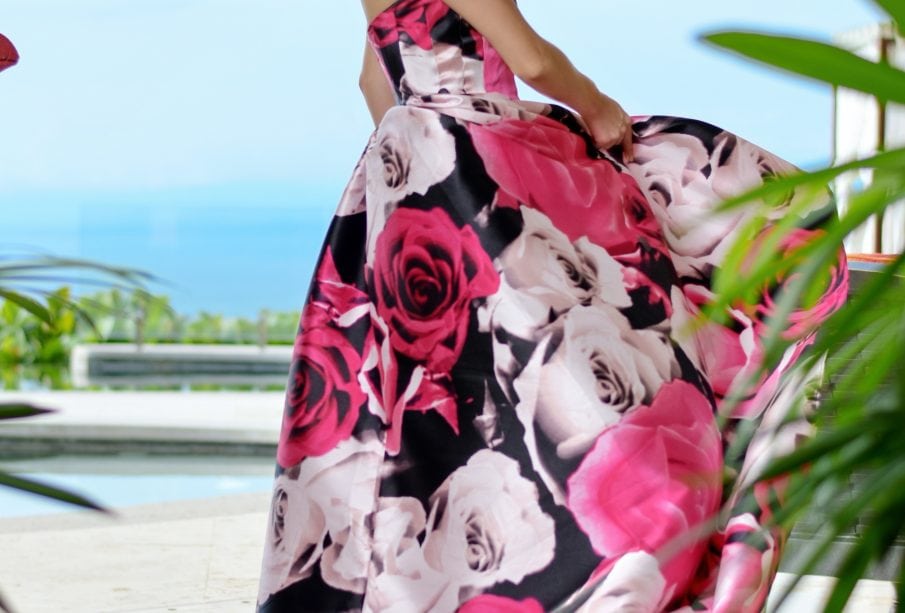 You need about 4 min. to read this post
Despite appearances, an important role in choosing a dress for a particular occasion plays not only its cut or style, but also its color. Savoir-vivre and dress code clearly define which colors fit, and which clothes will make us commit a real faux pass. So find out how to choose the right color of dress to the occasion.
Savoir-vivre is a set of rules and principles which should be followed in given situations. It also treats about how to choose the right dress to a particular occasion. In spite of appearances important is not only the cut of clothes, but also its color. So we suggest, how to choose the color of the dress, not to commit a faux pass.
The color of the dress and the occasion
When it comes to choosing a dress for different occasions, it is worth, first of all, to follow a very simple rule – for the day we dress light colors, and for the evening dark. So, a New Year's Eve dress should be in colors such as black, navy blue or maroon, and a dress for an occasion such as an elegant brunch in delicate light shades such as pastels. The situation is a little different for weddings because they usually start in the day and end late at night and very often have some sort of theme color. So here you have either an imposed color or quite a bit of freedom. However, it is very important not to wear white under any circumstances, because this color is reserved exclusively for the bride. It is also worth avoiding black, which can be associated as a sad color. When looking for styles, be sure to look at Polish dresses for wedding. On the other hand, if you are a bride, but you are getting married in a civil wedding, then when looking for a dress for a civil wedding, it is advisable to first of all pay attention to styles in shades of beige or powder pink.
Dress color and age
Savoir-vivre also talks about matching the dress to the age. Here again, the rule is quite simple: the older a woman is, the more subdued shades she should wear. Dress code suggests that in order to avoid social misunderstandings, not to look ridiculous and feel good, mature ladies should be more careful about what they wear. Certainly white dresses will be safe, but also salmon, red, navy blue and black. Of course, beiges, lavender, cobalt and green are also advisable, but you should match it to your beauty.
Remember, however, that this is only a hint, and the savoir-vivre itself is very stereotypical and simply outdated. So if you want to wear a colorful and flashy dress, because you feel good in lively and extravagant styles – go ahead!
Dress Color and Type of Beauty
Fashion can accentuate your assets and conceal any imperfections in your beauty. Therefore, when choosing a dress for any occasion, it is worth choosing it not only for the type of event, but also for your beauty type. Ladies with delicate spring beauty will look best in a shade of coral, peach, turquoise, vanilla, sunny yellow, or green, skipping its bottle shade. Summer-type beauties will look great in pale yellow, mint, soft pink airy dresses and in shades of bottle green, raspberry red, and lavender purple. Lady autumn, on the other hand, is all about colors such as brown, orange, beige, red and other colors that dominate the autumn landscape, while women with a winter beauty type will look great in classic black and white, as well as vibrant red
Main photo: Chalo GarciaHire/unsplash.com