Handbags that are perfect for an evening out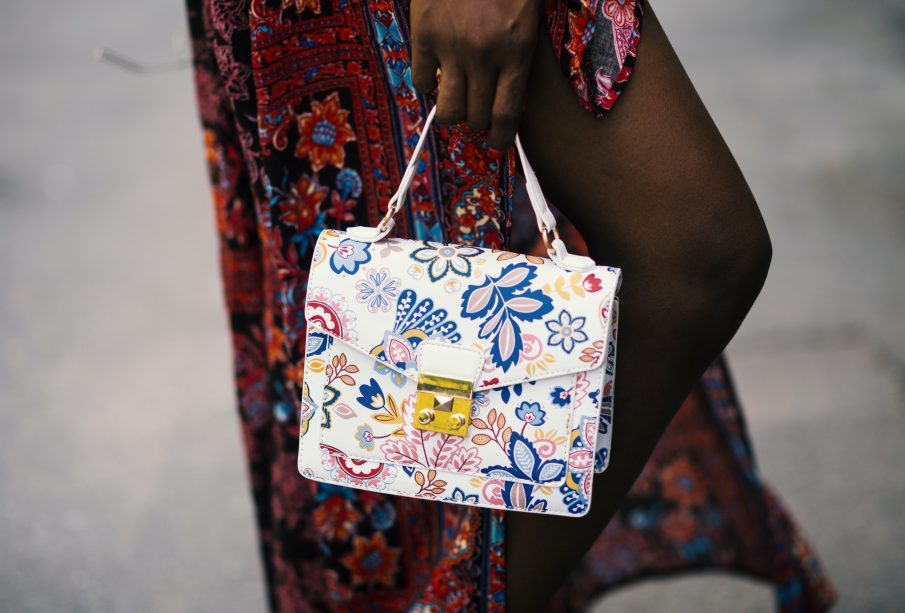 You need about 3 min. to read this post
Handbag is an extremely important element of every styling. It not only emphasizes its character, but also is a very practical accessory. So it will be also useful as an addition to a typical evening or elegant outfit. What bag to choose for such outings?
What to remember when choosing a bag for evening outfit?
In case of typically formal evening outfits it is not difficult to make a faux pass. This also applies to the choice of accessories. So what should you remember when choosing an evening bag? First of all, the color of the bag is important. Black models are the most universal choice, which will go well with many outfits, as well as types of beauty or character of the event. A good choice will also be evening bags in beige shades, which will be perfect for parties taking place in spring and summer months. Such a bag will look great together with tulle dresses and all creations in intense colors. A model in deep shades of red or maroon will look great with black or white outfit. Lovers of extravagance can choose small bags in strong, non-standard colors, but in this case it is worth to choose outfit in subdued, monochromatic colors, to avoid the effect of exaggeration – after all, we want to look beautiful and elegant.
It is also important to choose a handbag to your figure. Contrary to appearances, it can emphasize both advantages and disadvantages of your figure. Slender and short women should choose small models with rounded edges. On the other hand, tall and slim ladies can opt for larger sizes of evening bags. On the other hand, if you are a woman with full figure, bet on elongated models, with hanging decorations, which optically slenderize your silhouette.
What models to choose?
Classic clutch bag
Clutchbags are the most popular choice for evening outings. And not without a reason! It is the most elegant model. A clutch bag is a model full of chic and sophistication – holding it in your hand will give you a lot of charm, too. Despite its usually small size, it will beautifully enliven your outfit.
A purse not only for everyday use
You can also choose a classic purse for an evening party. A purse, contrary to appearances, is not only an element of everyday styling – you can successfully match it also to typical evening outfits. However, choose a model in classic and elegant colors, with accessories that reflect light, which will ensure a glamorous effect.
Mini handbag with handles
Ahandbag that can be an element of an evening outfit is also a model with handles, extremely fashionable this season. Such bag in XS size is a real nod to retro fashion from the 20s and 30s. It is a perfect proposal for all fans of fashion straight from the catwalks and classic and simple solutions.
Tote bag
An evening bag resembling a box has been a very popular model at various elegant parties for a long time. Not only that, similarly to the bag with handles, it perfectly refers to the fashion from the beginning of the past century, but it is also very comfortable and capacious. Simple box without decorations should be combined with ornate creations, in turn, shiny, jewelry models – with simple, minimalist dresses.
Main photo: Godisable Jacob/pexels.com