Can massage help with a cold?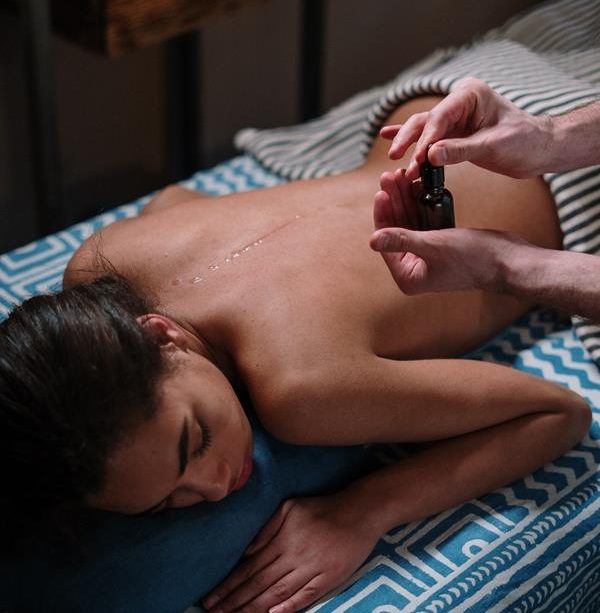 You need about 4 min. to read this post
For a cold we all know at least a few ways. But do we also include massage among them? It turns out that it can be very effective!
Autumn and winter are seasons in which we are particularly often affected by colds. Our bodies are weakened and viruses and bacteria become more dangerous. When a cold attacks, we try to fight the disease with pills or numerous home remedies such as tea with honey and lemon. However, not everyone realizes that in the fight against cold, massage can also be effective. How does it work and why is it worth to use it to feel better quickly?
Dynamic Swedish massage
Swedish massage is one of the most popular. It is characterized by the fact that it brings many health benefits, such as reduction of tension and minimization of swelling and muscle pain. In addition, it has a very positive effect on circulation and the nervous system. It supports the secretion of endorphins, the so-called happy hormones, which are especially needed in the autumn and winter. It lowers the level of stress hormones such as cortisol and vasopressin. Swedish massage also has an excellent effect on immunity, which is of great importance if we want to use it during a cold. A well-massaged body is better prepared to fight infections, because then the level of lymphocytes increases, and blood circulation significantly improves.
Healing massage at home
When you don't feel up to it, or you've caught an infection and you know it's caused by viruses or bacteria, go for a professional massage or just do it in your own home. The only thing you will need is a massage mat or any other portable device designed for massage. It is worth getting one to provide your body with better relaxation, which promotes the proper functioning of the immune system and fights infections
With a massage mat, you can treat your entire back or just the spots, depending on what you need. You will be able to relax the muscles that are most tense. Our aching muscles will quickly feel a huge relief and we will quickly notice a difference in how we feel. And although the massage performed by the mat is less intensive than a manual massage, it is very relaxing. In addition, the massage mat is equipped with heating and a rolling massage option, which adds variety to the treatment. A simple home massage will effectively and quickly relieve such common cold discomforts as migraines and neuralgia. It is worth trying!
Herbal essential oils
If you want to enhance the effects of the massage, use herbal essential oils, such as lavender oil. It has a soothing effect and helps relieve muscle tension, which is especially important when you have a cold. Its aroma will certainly have a calming and relaxing effect on you; it will make it easier to fall asleep, and it will also help you relax and surrender to convalescence. Cinnamon oil, on the other hand, will make it reduce stubborn muscle pain and aid in treating a cold. Also, the traditional herbal preparation Amol contains the above essential oils. It's great for body rubs and massages because in addition to relieving muscle pain, it also helps fight headaches and improves mood. Amol should be used several times a day in an undiluted form.
If we want to recover as quickly as possible and we want to give our body a proper convalescence during a cold, let's try a way that is massage. The effects that can be achieved thanks to it, can really surprise positively!