How to prolong the life of your holiday tan?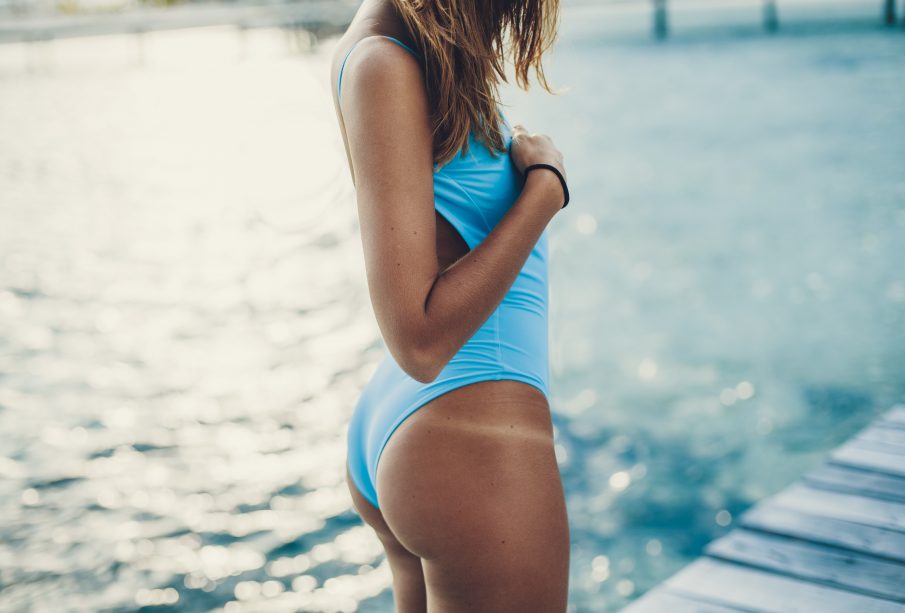 You need about 3 min. to read this post
A beautiful, golden and even tan is the most beautiful souvenir we can bring back from vacations. Although we'd like to enjoy it as long as possible, unfortunately after a dozen or so days not even the slightest trace of it remains. But there are ways to make sure your holiday tan stays with you for longer!
Full body peeling before the vacations
To enjoy a beautiful tan long after your vacation, take the first steps before you leave. Regular body peeling 3-4 weeks before sun exposure will perfectly prepare your skin for tanning.
Exfoliating dead epidermis will make your skin tone uniform and all the care products will spread evenly on it. A coarse-grained scrub is perfect for this purpose, whereas a fine-grained one can be used right after returning from vacation. Its fine particles will ensure your tan stays even for a long time.
Don't forget to apply sunscreen
The key to a beautiful tan and no sunburn is using a sunscreen. Before exposing your body to the sun we should apply a cream with a protection of min. 20 SPF. Application should be repeated every two hours, so as not to lose the intensity of the filters. Otherwise you may get sunburn and the formation of unsightly white spots on the body.
Moisturize your skin intensely
If your skin is dry, your tan won't last very long. That's why it's important to apply moisturizing products regularly. Applying body lotion once or twice a day will help ensure proper moisture levels.
Moisturizing products should contain shea butter, cocoa butter, glycerin, aloe vera and allantoin. Drinking enough fluids will also help in maintaining proper hydration. According to the recommendations, in summer we should drink 1.5-2 l of water a day
Pat the cream on, not rub it in
The technique you use to apply your sunscreen or lotion to your body is equally important. Dermatologists recommend that such cosmetics should be patted rather than rubbed into the skin. You can also spread the product in gentle circular motions
Avoid hot baths
To enjoy your beautiful tan as long as possible, skip hot baths. Hot water can aggravate your skin, which is already irritated by the sun's rays. That's why you should take a lukewarm shower when you return from vacation.
Give up stimulants
The skin of smokers and alcoholics becomes gray, rough and dull. Even good care with strong moisturizing properties will not always give positive results. This may result in a poorly maintained tan.
Apply self-tanning lotions and bronzing lotions
To intensify and thus prolong the effect of your tan, it's recommended to apply self-tanning lotions and bronzing cosmetics. The former will give a much stronger and longer lasting effect, while those who appreciate delicate bronzed skin should bet on bronzing lotions. They are much easier to apply and usually contain in their composition illuminating particles that make the skin glow and its color warmer and more vivid.
Proper diet
You can also take care of your tan by eating a proper diet. It should be rich in beta-carotene, which is contained in carrots, oranges, apricots, yams, parsley and spinach. This ingredient provides the skin with a uniform, warm color and prolongs the life of the tan.
Read also: https://vibellas.com/care/body/rescue-your-skin-after-the-vacations-how-to-regenerate-it/
Main photo: ROMAN ODINTSOV/pexels.com