Beauty Tricks to Make You Shine at the Party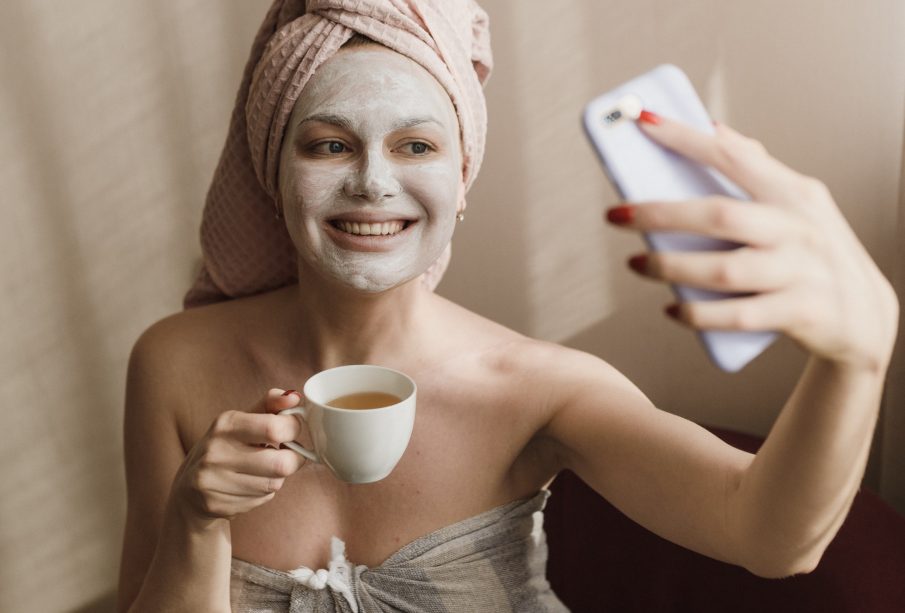 You need about 3 min. to read this post
An exceptional hairstyle is not everything. There are a few things you need to keep in mind in order to look phenomenal at the big event. Here are some useful beauty tricks, which will help you to look elegant and shine at every party you attend.
Well-groomed Hands
Hands are undoubtedly a woman's calling card. After all, they attract the attention of all the new people you meet and shake hands with. Therefore, it is extremely important that your hands are exceptionally well-groomed during the party. Chipped polish and loose cuticles are small details that will make even the most luxurious hairstyle look sloppy. That is why hybrid nail polish is a perfect solution, as it is much more durable than classic nail polish. Hybrid manicure can be done in a beauty salon or on your own, all you need is a UV lamp. Application of this nail polish is very simple and apart from the need to cure it with a lamp, does not differ much from the application of conventional nail polish. And to take care of your cuticles around the nail, you can use good nail clippers and a little Vaseline or olive oil. You should also have your hands scrubbed and treated with paraffin wax, which will smooth them beautifully.
Beautiful hair
Whether you plan to wear your hair up or leave it down, you should take special care of it before the big event. To keep your hair nourished and shiny, there are a few special care steps you can take the day before the party. The first of them is oiling your hair. You can use sweet almond oil, macadamia nut oil, coconut oil or even olive oil. Rub about 2 tablespoons of oil into dry or slightly damp hair, starting from the ends and leave the oil on your head for an hour or more. Next, apply conditioner to your hair and leave it on for 10/15 minutes, then wash your scalp with a mild shampoo. Be sure to rub the shampoo into the scalp only – the lather will effectively wash away the oil and conditioner residue. Finally, apply a conditioner and rinse it off after five minutes. This treatment, called the OOMO method, will leave your hair extra soft and shiny. If you plan on straightening or curling your hair, it is also a good idea to use a heat protectant, such as an end serum.
Smooth Complexion and Perfect Make-up
For your makeup to look captivating for hours on end, it needs a good foundation. And this is none other than a well-groomed, smooth complexion. That is why you should take special care of your complexion before the party, remembering the correct order in which to apply your skin care products. First cleanse your face thoroughly with a gentle cleansing gel or foam. Then dry your face and wipe it with a toner. Remember that it is recommended to use a toner after every contact of your face with water, in order to restore its natural pH. Now you can apply the serum that suits your needs and once it's absorbed, apply the cream. And remember to always apply these products in an upward motion to keep your skin supple and firm for longer. If you want your makeup to look perfect and last, it is also a good idea to apply a base. In addition, you can enhance it by deciding to extend your eyelashes, for example, using the services of lash perfection.
Main photo: Arina Krasnikova/pexels.com