What manicure for square nails? We suggest!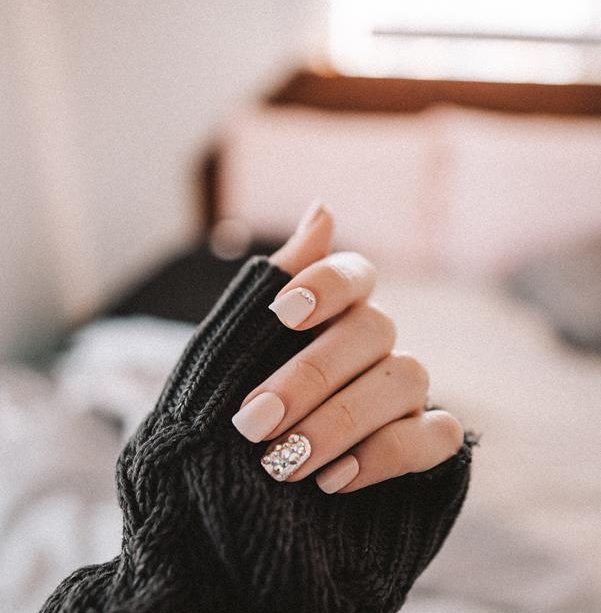 You need about 2 min. to read this post
Square nails are one of the most popular choices for ladies. No wonder, after all, they are comfortable, fit both for work and big events. In addition, on such a filed plate less likely to chip the varnish. And what manicure should be done on square nails?
Square nails look very elegant and stylish. No wonder that Kate Middleton herself decided on this type of filed nail plate. In the case of Kate Middleton's nails colorless or milky lacquer predominates. This is because it has to follow royal protocol. However, there are no limits for us and we can let our imagination run wild. Here are the best manicures for square nails!
Timeless Classics
Are you a fan of classic, minimalistic and natural nails? Then the following suggestions are perfect for you! What's more, square filed nails go well with classic manicures.
What if you want to experiment a bit with the classics? Then black nail tips will look impressive, but still stylish and unobtrusive.
Red and burgundy
Red and burgundy are the hits of this season. Both colors also look great on square tiles. See for yourself!
Colorful
For several seasons now, multi-colored nails have been on trend. And on a square plate they look insane!
Crazy and with character
If you are looking for something original and crazy, the following suggestions will definitely appeal to you! This is definitely something for confident women who want to stand out from the crowd!
Gloss, glamour and pattern
Different kinds of patterns look great on a square filed hair plate. This is due to the fact that the stylist has more space to show an interesting ornament. So go for this season's trendy combinations of black and gold or funky patterns, which will add charm and character to your outfits.