Essential Equipment and Accessories for a Cosmetology Office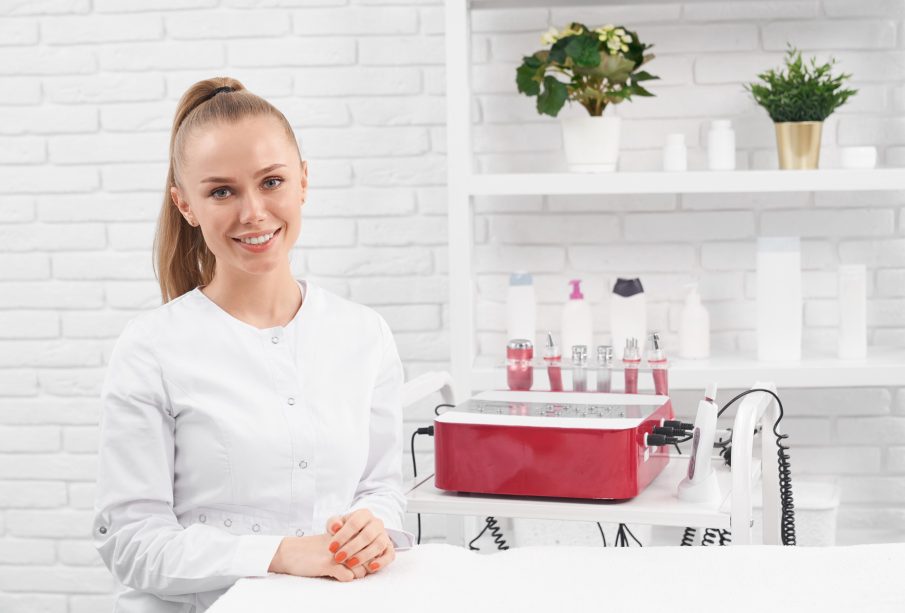 You need about 2 min. to read this post
A well-equipped cosmetology office plays a crucial role in delivering exceptional beauty services and ensuring a positive experience for clients. From hair salons to skincare clinics, having the right equipment and accessories is essential. In this article, we will explore the must-have items in a cosmetology office that contribute to a successful and efficient operation. Additionally, we will discuss the importance of comfort and style in professional attire, featuring the trendy and comfortable "Tulip Scrub Top."
Cutting-Edge Hair Styling Tools
When it comes to hair salons, having cutting-edge styling tools is vital. High-quality hairdryers, professional-grade flat irons, curling wands, and precision-cutting scissors are indispensable. Investing in ergonomic tools with advanced features can significantly enhance the hairstyling process, ensuring precise and flawless results.
State-of-the-Art Skincare Devices
For skincare clinics and spas, state-of-the-art skincare devices are a game-changer. Equipment such as facial steamers, microdermabrasion machines, LED light therapy devices, and ultrasound machines can provide clients with effective treatments and rejuvenating experiences. These advanced devices not only enhance the quality of services but also help build a strong reputation for your cosmetology office.
Salon Chairs and Styling Stations
Comfortable and functional salon chairs are essential for both clients and stylists. Ergonomically designed chairs with adjustable features provide optimal support and comfort during lengthy treatments or styling sessions. Styling stations equipped with ample storage space for tools and accessories promote organization and efficiency, allowing stylists to work seamlessly.
Nail Care Essentials
Nail care is a vital aspect of cosmetology, and having the necessary tools and accessories is crucial. Invest in high-quality nail files, cuticle nippers, nail buffers, and UV/LED nail lamps for gel polish applications. Comfortable and stylish manicure and pedicure stations with ergonomic hand and footrests ensure clients' comfort throughout their treatments.
Conclusion
Equipping your cosmetology office with the right tools and accessories is vital for delivering exceptional beauty services. From cutting-edge hair styling tools to luxurious spa equipment and effective sanitation tools, each item contributes to a successful and efficient operation. Additionally, don't overlook the importance of comfortable and stylish attire for your staff, exemplified by the "Tulip Scrub Top." By investing in the right equipment and ensuring a stylish and professional appearance, you can create a welcoming and remarkable experience for your clients in your cosmetology office.
Main photo: Serhii_bobyk/freepik.com
Sponsored text