Facial cleansing – these treatments are worth using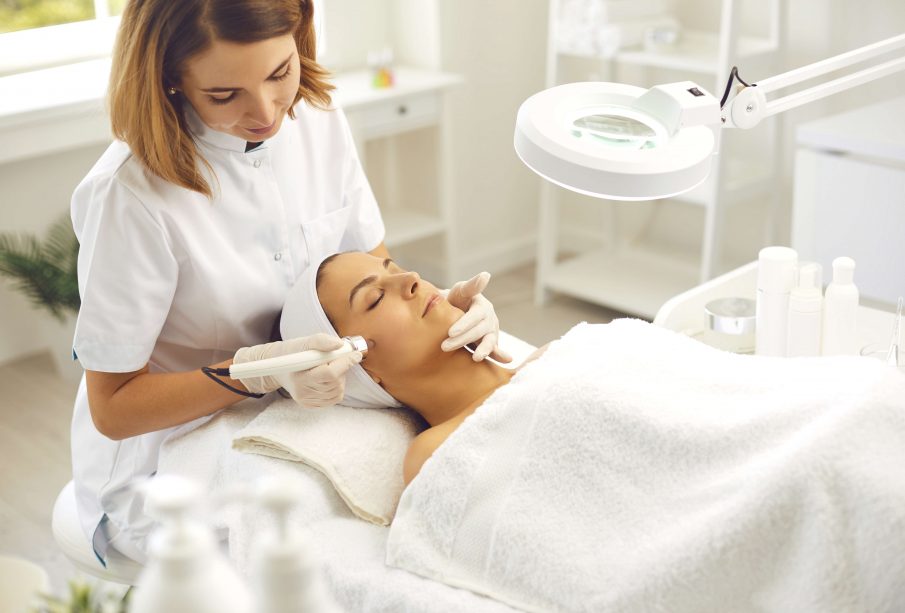 You need about 3 min. to read this post
Every woman dreams of a radiant and smooth complexion. That is why it is worth using beauty treatments, which consist in face cleansing. See which ones are best to use.
Facial cleansing is designed for every woman, regardless of skin type. However, for each type the treatment is tailored to meet the needs of the skin. Spa Poznań is one of the places where you can undergo such treatments.
Microdermabrasion
The procedure, otherwise known as micropeeling, is one of the most popular cleansing treatments. It consists of mechanical exfoliation of keratinized epidermis with a stream of microcrystals. This is a very safe and effective treatment, most often used for people who struggle with blackheads, acne lesions, discoloration and enlarged pores. This method is completely painless.
Hydrabrasion
Otherwise known as water microdermabrasion, it is a non-invasive exfoliation of keratinized epidermis. Using a special head, water dust is ejected under pressure, which exfoliates the epidermis. It is then sucked out along with blackheads, sebum and whiteheads. This treatment brightens the skin, moisturizes it and refreshes it. What is important, it also belongs to painless treatments.
Cavitation peeling
This treatment uses ultrasound waves that create micro-bubbles on the surface of the skin. Under the influence of increased pressure and heat the skin is painlessly and thoroughly cleansed of toxins and keratinized epidermis. It is especially recommended for people with skin changes associated with acne, visible blackheads, acne scars and fine wrinkles.
Sonophoresis
Ultrasounds are also used here. They are emitted by special heads which massage the skin. The ultrasounds penetrate deep into the tissues, introducing nutrients. In addition, sonophoresis improves blood flow and helps with problems related to: acne, discoloration, seborrhea, wrinkles and dark circles under the eyes. This treatment can be used both in a cosmetic establishment, as well as on your own, at home, using a special device.
Chemical peeling
Otherwise known as chemabrasion, this treatment involves the application of chemical substances that cause the acceleration of cell renewal. The peel exfoliates the skin and, in the long run, regenerates it and causes the production of new collagen. In most cases, this treatment is painless. There are various indications for its use, including hyperpigmentation, acne, dryness, scars, enlarged pores, and facial wrinkles. Peeling is selected depending on the characteristics of the skin.
IPL method
A treatment conducted with the use of light waves. Using a special device, beams of these waves are produced, which reach the tissues. This method reduces wrinkles, closes broken capillaries, lightens discolorations and removes unwanted hair.
Carbon laser peeling
It consists in covering the skin with a carbon suspension, which is then irradiated with a laser beam. Thanks to this, carbon particles penetrate the skin pores and absorb the energy of laser light. This allows to clean the skin and narrow the pores. Performing this procedure is recommended for people who struggle with enlarged pores, excessive sebum production, acne, blackheads, skin with the first signs of aging, as well as discoloration.
Some of the cleansing treatments can be used regardless of skin type, but before deciding to use any of them, it's a good idea to talk to a specialist who can advise on the best way to care for your skin.