Dermapen – skin micropuncture. What is worth knowing?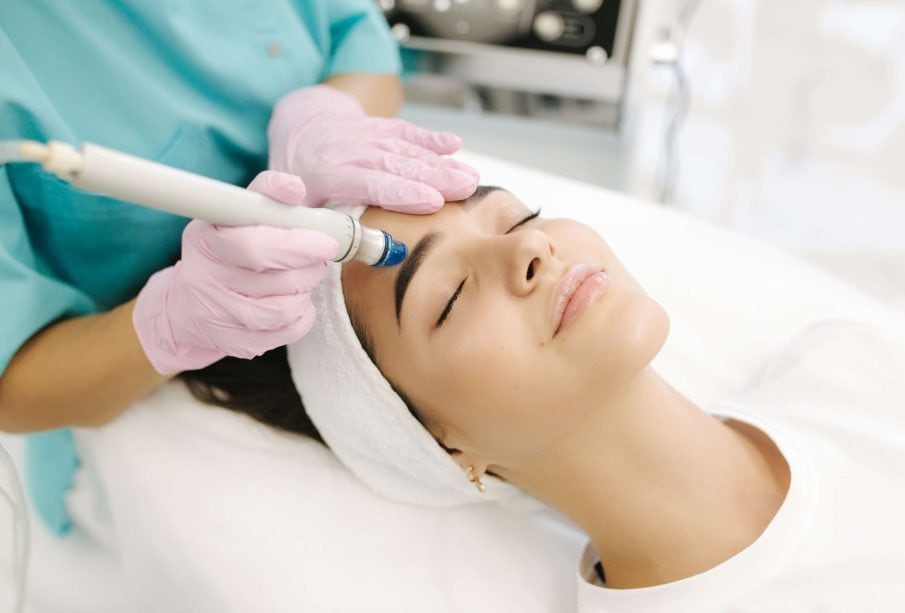 You need about 3 min. to read this post
Dermapen is a popular treatment that can be found in the offer of many beauty salons. When is it worth to perform it? How does it work? Answer can be found below
Dermapen – what is it?
Dermapen is an excellent alternative to needle mesotherapy or rollers. This 100% automatic method of puncturing the skin is much more effective than the methods used until recently. What is more, it effectively stimulates the skin to produce new collagen fibers. It is also worth mentioning that introducing substances to deeper layers of the skin makes it healthier and more moisturized.
What is Dermapen? It is an electrical medical device consisting of 12 micro-needles that automatically puncture the skin. They are made of high quality molybdenum, which is also used to manufacture surgical equipment. The depth of penetration of the needles into the skin here is adjustable from 0.25 to 2.5 mm.
Treatment with Dermapen stimulates the skin to rebuild in 3 stages. The first of them causes an increase in the speed of processes related to the formation of new collagen fibers. In the second stage elastin, proteoglycans and other types of collagen are created. In the third phase occur processes aimed at firming the skin and improving its density
Indications and contraindications for surgery
When should you decide to undergo treatment with Dermapen? It is primarily dedicated to people struggling with wrinkles (both medium and shallow), enlarged pores, cellulite, scars, birthmarks, stretch marks, enlarged pores, dry, flabby skin and excessive hair loss
Dermapen is not applicable in case of inflammatory conditions of the skin, acne rosacea or acne pusiformis, cancer, untreated advanced diabetes, pregnancy and breastfeeding period and regular intake of medicines which are supposed to lower blood coagulability.
Dermapen step by step
What is the step by step procedure with the use of Dermapen? The first step is cleansing of the skin and application of anesthetic ointment and a special preparation. Then, the skin is exposed to the head with needles, which introduce nutrients deep into the skin, stimulating it to biological regeneration. This treatment is 100% painless. The only side effect is a slight burning sensation on the skin, which may appear immediately after leaving the beauty salon. During the next few days there is a gradual peeling of the epidermis, until complete healing. After the procedure, it is recommended to moisturize the skin with dedicated cosmetics. They are designed to reduce swelling and speed up the recovery process. In addition, remember not to expose the skin to direct sunlight for a period of 6 weeks. It is also prohibited to visit a solarium. The first effects can be observed after a few days. Then we deal with shallowing of wrinkles, skin firming, reduction of discoloration, stretch marks and scars levelling, as well as reduction of hair loss and a visible improvement in their condition. What is more, the skin begins to better absorb substances contained in cosmetics. How many Dermapen treatments should be performed in order to achieve the desired results? It is an individual issue and depends on the condition of the skin. Most people decide to perform a series of 2-5 treatments. How much do I have to pay for the treatment? Depending on the popularity and location of the beauty salon, the price can vary from 500 to 1000 PLN.