Outfit for Christmas and New Year's Eve – which models of shoes are worth betting on?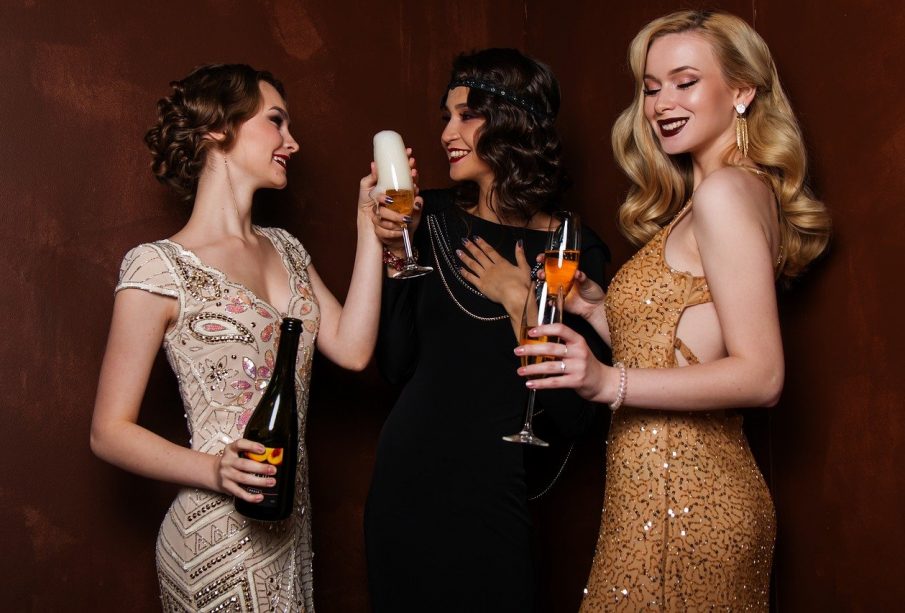 You need about 3 min. to read this post
These special days are approaching fast! Christmas and New Year's Eve – many of us have been waiting all year to meet with loved ones at the same table, spend time together and take family photos. Surely you've been thinking about your outfit for this occasion for a long time. But have you thought what models of shoes will be the most suitable? Check it out!
Outfit for Christmas and New Year's Eve – what should it be like?
Is it possible to sit down to Christmas Eve dinner in jeans and a T-shirt? Of course, everything is possible, but maybe it is worth betting on a slightly more elegant solution on this special night? The classics will work wonderfully at the Christmas table. It can be a white shirt or a classic little black dress, but colors such as shades of red or green also look great. A dress, a blouse and pants, a skirt, an elegant shirt – the choice is yours. But when you think a lot about your outfit for Christmas and New Year's Eve, don't forget about the accessories. Among them, the most important are, of course, shoes! Which models are worth betting on?
Classic pumps are always a good choice
If you are not sure what model of shoes to decide on, we have a hint. Classic pumps in the color black are always a great choice. It is really hard to imagine a dress, skirt or pants, to which such shoes would not fit. Every woman should have in her closet comfortable pumps in a classic color – you will find them, for example, in the online store ubierzsie.com. The choice is huge!
And maybe stilettos?
Undoubtedly many admirers have also GEOX stilettos! This kind of women shoes is considered very feminine and sexy. Well, it's hard not to agree with it, isn't it? Surely these stilettos will be perfect as shoes for many Christmas Eve and New Year's Eve stylizations. You can bet on a model in a delicate color or, on the contrary, on glitter! It all depends on the outfit to which you match your shoes. It is also important to express your style and temperament
Shoes for New Year's Eve
At this point, of course, we come to the shoes chosen for New Year's Eve parties. A sexy dress and fashionable stilettos are a combination that is really hard to resist. The classic, super-trendy little black mini dress also looks great with eye-catching stiletto heels. Maybe animal print? These shoes are right on trend!
Shoes for the holidays – how about ballerinas?
The popular ballerinas are a fantastic option for women who don't necessarily like high heels or who simply can't afford them due to comfort or illness. That doesn't mean they can't look elegant, quite the contrary. Flat shoes in the style of ballerinas can be very stylish and a fantastic complement to Christmas styling. Here we suggest classic ballerinas in black that will go with any outfit in your closet!