How to care for atopic skin?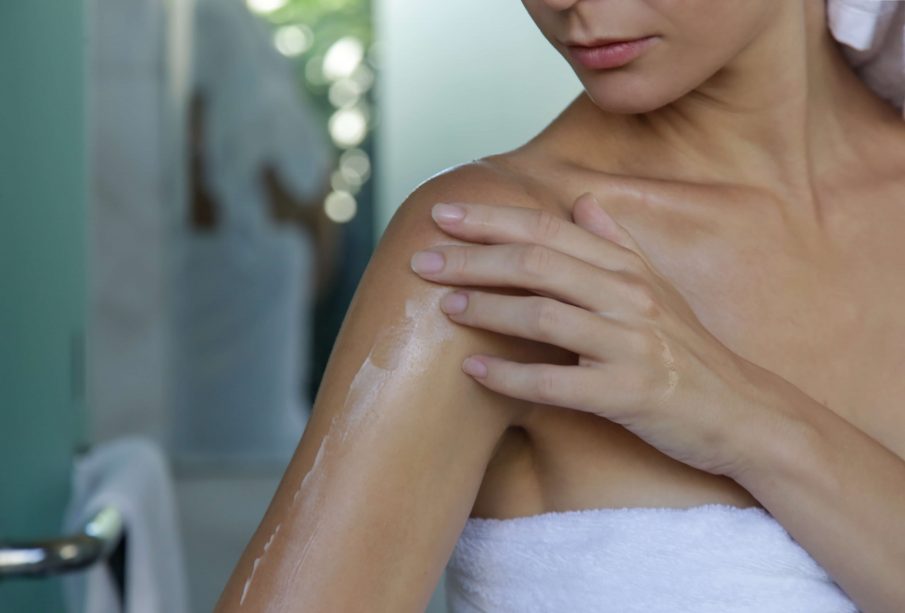 You need about 3 min. to read this post
Atopic skin requires special care and attention. What cosmetics to choose to soothe atopic skin? How to take care of it properly?
People with atopic skin suffer from AD, or atopic dermatitis. It is an ailment of allergic origin and its symptoms include skin changes such as dryness, redness, itching and eruptions. If you are struggling with such problems, you should provide your skin with appropriate care, which will facilitate treatment and make the discomfort related to atopic lesions significantly reduced. What to keep in mind when caring for atopic skin?
What does atopic skin look like?
Atopic dermatitis is an allergic disease that causes not only skin lesions, but can also lead to systemic changes (e.g. chronic rhinitis or asthma). People who have atopic skin complain of recurrent skin lesions that are not only unattractive but also accompanied by great discomfort. Usually remission, or withdrawal of symptoms, of atopic dermatitis occurs in summer. In winter, however, the symptoms are often exacerbated by factors such as low temperatures, wind and dry indoor air. Symptoms of atopic skin include dryness, scaling, red eruptions forming large patches, itching, pruritus (which increases especially after sweating) and skin lesions occurring on the bends of the knees and elbows (in the case of older children and adults) and on the limbs, face and trunk (in the case of infants).
Causes of atopic skin lesions
The cause of atopic lesions is atopic dermatitis, which in turn can be due to several factors. The tendency to atopic dermatitis is largely genetic, but allergens, especially mites and pollen, as well as excessive hygiene, some foods and drinks (e.g. milk and milk products, eggs, wheat bread, citrus fruits, coffee, tea, processed foods) and atmospheric factors also affect the appearance of skin lesions. It is important to know that in the case of atopic dermatitis, the right choice of clothing is also important. They should be breathable, preferably cotton and not too tight. Woollen clothing, for example, can severely irritate the skin.
What does atopic skin need?
When caring for atopic skin, the focus should be on reducing eruptions, but not only. It is also very important to protect thin and delicate skin. Care for atopic skin should be based not only on appropriate cosmetics, but also on avoiding irritants and foods that can significantly exacerbate symptoms. The right diet is important, as is avoiding polluted air. It is also worth avoiding rough sponges and towels that unnecessarily irritate atopic skin.
Cosmetics for atopic skin
Cosmetics for atopic skin should be chosen carefully. They should moisturize the skin intensively, which will bring relief to itching. They should also contain emollients that create a barrier protecting against moisture loss and protect the lipid layer of the epidermis. Emollients are well absorbed and ensure proper airflow. Creams, lotions and balms for atopic skin should definitely not be too greasy. Instead, they should facilitate epidermal regeneration and soothe irritated skin. It is also important that cleansers have the right pH level so as not to disturb the natural protective barrier of the skin. When choosing cosmetics, it is best to choose products that are designed for atopic skin. Let them be delicate, free from artificial dyes, additives and fragrances. Strongly foaming soaps and lotions are usually not the best choice. Remember to always check the composition of the product before buying and do not choose cosmetics that will dry and tighten the skin.