Morning workout – why should you try it?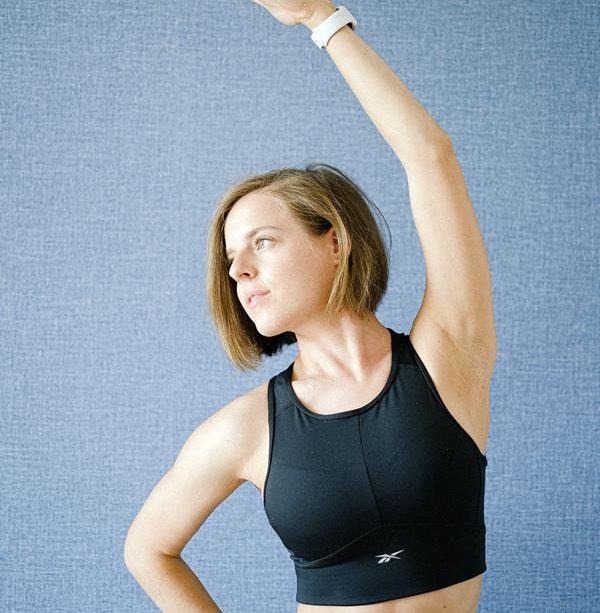 You need about 4 min. to read this post
It might seem that the time of day for physical activity doesn't matter. However, many people have noticed a number of positive changes in their lives since they began exercising in the morning. Here's how morning workouts can help.
Your exercise routine should be compatible with your individual lifestyle. The set and intensity of exercises should be adjusted to your abilities and preferences. Some people choose to train in the afternoon or evening to combine it with their daily work. However, if it is possible, it is worth starting your day with sports.
List of 10 reasons why a morning workout is a good idea
It is good to change your habits and try to make better and better changes in your life. One of them is the morning workout. Besides taking care of your figure, it also has a number of other benefits. Here's a list of 10 reasons why it's a good idea.
Improved concentration
In the morning, we are not involved in work-related matters, which helps to perform the workout with better concentration. This, in turn, translates directly to the effectiveness of your exercise, as well as improving your concentration throughout the day. When we exercise in the evening, we often find ourselves thinking about the overwhelming amount of responsibilities or social media notifications. A morning workout is a chance to fully calm down and detox from the onslaught of information.
Reduced appetite
Research shows that regular workouts in the morning reduce the emotional response to food. This makes us less likely to snack or grab a candy bar right after a workout. This quickly produces results especially in people who want to lose weight.
Accelerated fat burning rate
Exercising before breakfast allows you to burn up to 20% more calories than in the evening. Scientists explain this with a faster metabolism in the morning. Although training on an empty stomach is not for everyone, it can be a good tip for people who want to reduce weight.
Stimulate your brain
During a workout, we release hormones that naturally stimulate our alertness and attention. In the natural diurnal cycle, the peak of arousal is around 8 am and the lowest is in the evening. So working out in the morning may fit better with the biological rhythm of the day.
Morning energy boost for the whole day
With regular workouts, we can experience increased energy levels for the day and reduced fatigue. In psychological studies, it has been proven that people who suffer from chronic fatigue can reduce its symptoms by up to 65% with regular physical activity. Working out in the morning is good for your mood throughout the day.
Better mood
Exercise releases compounds such as dopamine, serotonin and endorphins – hormones that promote a sense of well-being. At the same time, working out reduces stress levels, resulting in a better mood.
Healthier food choices
Working out also teaches other healthy habits and is often associated with implementing a better diet. Studies show that people who exercise regularly also eat more fruits and vegetables.
Positive effects on sleep
An evening workout can be unnecessarily stimulating, which often directly causes sleep problems. On the other hand, exercise done in the morning can help you relax better at night. Even just a few minutes of exercise each day can have the desired effect and make it easier to fall asleep.
Lower blood pressure
This is especially important information for people who are stressed, drink a lot of coffee, or have naturally high blood pressure. Morning workouts can help lower blood pressure effectively, which has a positive impact on your health.
Radiant skin
When you exercise, blood vessels dilate and more oxygen reaches your skin. As a result, the complexion is visibly more vibrant and firm.
Working out in the morning certainly has even more benefits. We encourage you to at least try to motivate yourself to exercise regularly in the morning. Surely the positive results will encourage you to continue and develop this habit