Last minute bikini body exercises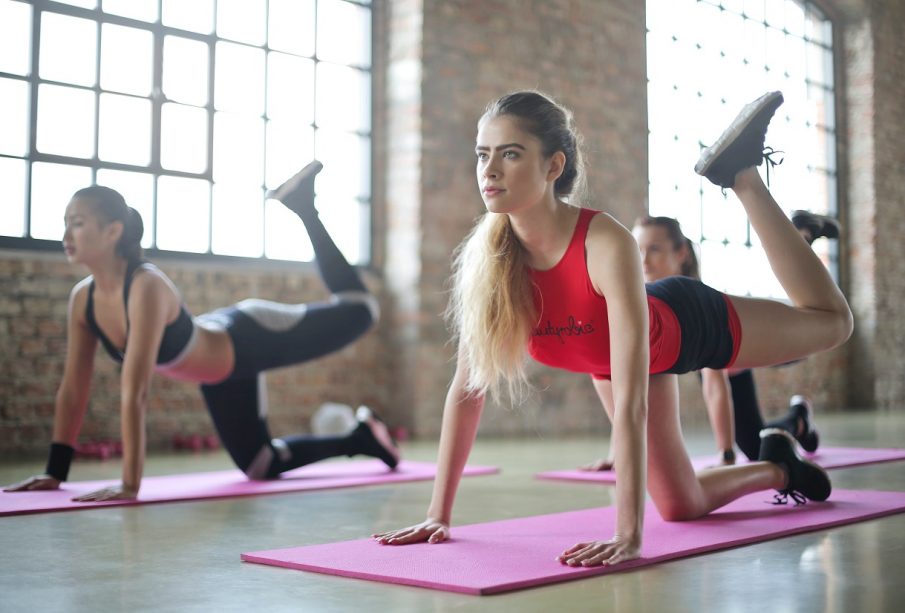 You need about 1 min. to read this post
Taking care of your figure requires regularity and a proper diet. What if the vacations are already here, the vacation is approaching and our body isn't ready to show it off in a bikini? We have the solution – last minute exercises!
Last minute silhouette
All you need is a mat, which can also be replaced by a thick blanket. Do a short warm-up before each exercise so that you don't damage your muscles
Flat stomach
Lie down on the mat on your back, bend your legs at the knees and do sit-ups, turning your body slightly from left to right. To make it easier grab your ankles. This exercise should be repeated 10 times.
At the end it is good to do a plank, which engages the muscles of the entire body.
Legs and bottom
These exercises can be combined – just stand on all fours, put the exercise rubber band around your thighs, just above your knees and lift your leg up and to the side – alternately. Ideally, the entire series should last about 20 minutes.
Body exercises are worth doing systematically, then you can achieve the best results.
Main photo: bruce mars/unsplash.com