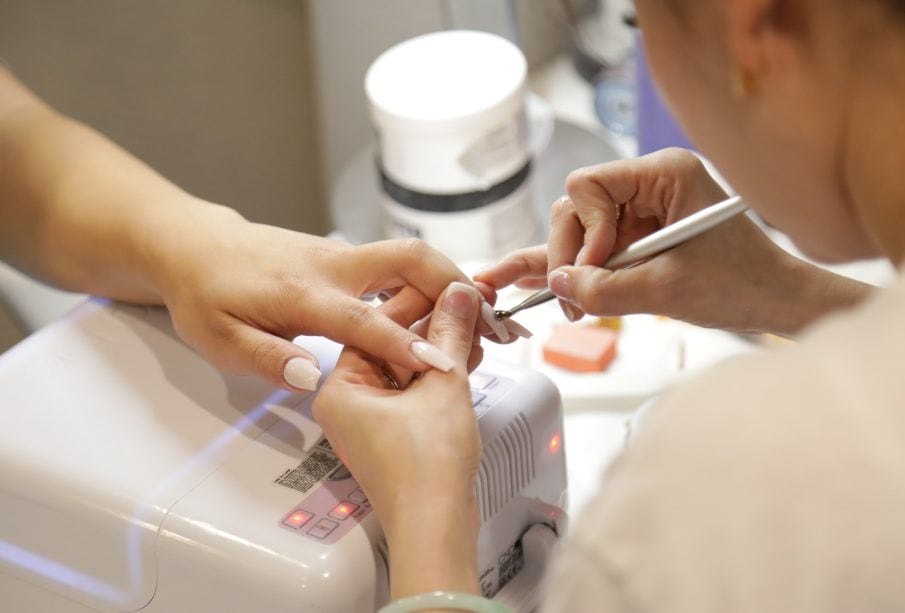 You need about 3 min. to read this post
Hands as a business card of every woman should be well-groomed. An integral part of caring for hands is manicure. In spring and summer, we are particularly concerned about regularity and thoroughness in this subject. What designs and colors on the nails are the most fashionable this summer? Read about it in the article below!
Modern french
Which of us has never had a French manicure on the nails? It has long been a very fashionable and well-liked design, which is back on trend in different guises. This summer, modern french will be fashionable. This means that it is worth poking around to make something unique out of the classic french. You can think about changing the thickness and shape of the lines. It will also be a good idea to experiment with color. Nail decoration is all about having fun, so don't be afraid to go wild!
Ombre
Ombre is something, it came into fashion already a decade ago. Back then, this type of pattern was seen almost everywhere – on clothes, hair and, of course, nails. Ombre involves combining colors together in such a way that they flow smoothly between each other and no border line is visible. Color combinations are plentiful. You can make each nail the same, or try ombre on just one or two of them. You can also use patterns and stickers on ombre.
Neons
Neons are something that immediately bring summer to mind. As soon as the temperatures outside begin to rise and the sun creeps in through the windows, we see more and more intense colors. They are visible in clothes, makeup and on nails. As every year in the summer season – neon will be fashionable. They look best on long nails, but owners of short nails should not deny themselves these beautiful colors. 
Pink nails
As girls we loved, as teenagers we hated, and now we love again – pink! Lovers of pink color this season will have a lot of fun. For it is the most fashionable nail color this summer. The biggest hit are its intense shades, which immediately catch the eye. There is no shortage in the trends also those powdery and more muted pinks, which suit most occasions and styles. How about combining two trends – pink and ombre? It could look great!
Minimalism
For minimalists, we also have good information – the trends for summer 2022 also include natural nails or a touch of colorless polish. This is a very versatile and elegant solution. Keep in mind that in many industries you can not have painted nails. Now you don't have to worry about being unfashionable because of it. Natural nails are the same trend as pink, ombre or neon. The most important thing is that the nails have a neat shape, the cuticles are cut and the plate is healthy. If you take care of this, the colors and designs will only add to the whole.
main photo: unsplash.com/Giorgio Trovato