Fashionable nails for winter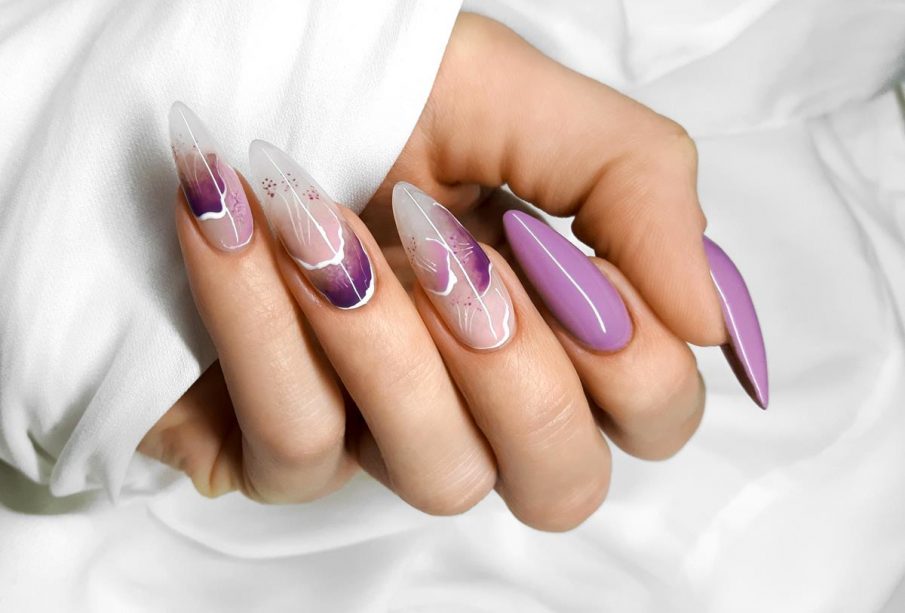 You need about 4 min. to read this post
Looking for a winter nail art idea? Do you want to be fashionable and stylish for Christmas? Or maybe original and with character on New Year's Eve party? It's perfect, because we have a lot of nail art inspiration for you!
This winter strong and expressive colors will be in demand. After all, juicy green or deep red perfectly bring out the character of Christmas! Our inspirations also include ornaments, trinkets and glitter. The latter, combined with gold, is perfect for New Year's Eve. Check out the winter trends!
1. The Queen of Snow
This season there is both glamour and minimalism. The inspiration below is the perfect nail art for the glamour style. Glitter, sequins and winter accents give a sense of glamour. On the other hand, by maintaining a consistent color scheme, the whole looks neat and elegant. These are the nails the snow queen herself would love to have!
For fans of more subdued, classic styling and ladies who, due to the nature of their work can not afford too impressive nails, we prepared a minimalist version. This is also very elegant, stylish and feminine. What's more, it fits almost every style, to which it adds a touch of glamour.
2. Christmas nails
Christmas nails are perfect for those who love the unique atmosphere of Christmas. They will put in the Christmas mood not only you, but also others with whom you meet. This is definitely something for those women who like to stand out from the crowd!
3. New Year's Eve nails
When it comes to the New Year's Eve party, gold and silver colors will be prevalent this year. However, if you prefer something more expressive, you can confidently bet on red, green, maroon or dark purple. These colors are always fashionable, and sprinkled with glitter will be perfect for the New Year's Eve party.