Ways to extend and define eyelashes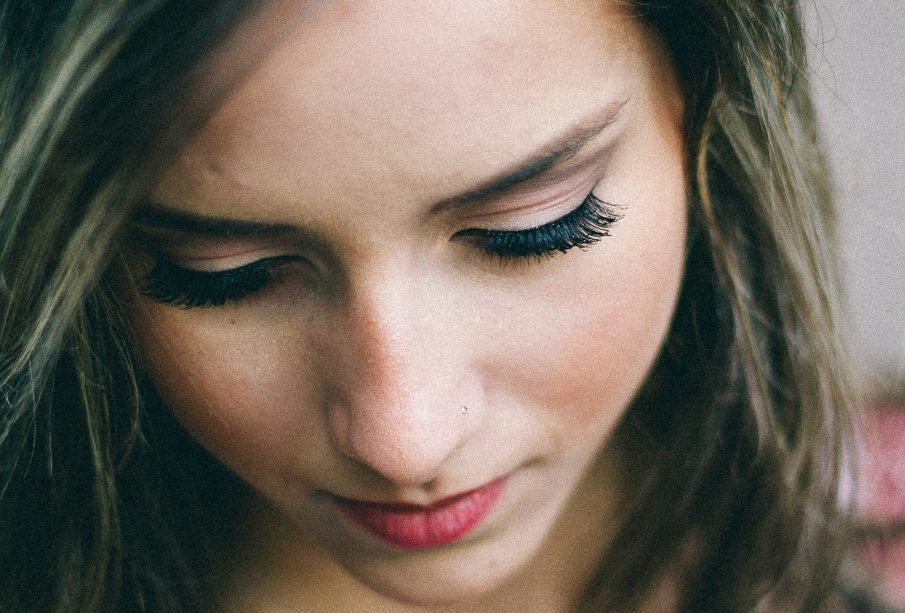 You need about 4 min. to read this post
Many women struggle with the problem of short and light eyelashes. Although the eye with a thick, black fan is a dream of many of us, it is difficult to achieve this effect with mascara alone. So how to thicken eyelashes and emphasize eye, so that dazzling look? Learn about our methods!
Professional methods
The easiest way to quickly extend and thicken eyelashes is to visit a beautician. She can perform several treatments that will give an immediate effect for several weeks
The first such method is artificial eyelashes, glued to natural lashes to visually thicken and lengthen them. The procedure takes about two to three hours and the effect, with proper care, lasts up to 5 weeks. With this treatment, you will be able to enjoy beautiful eyelashes like a doll
Another way is the increasingly popular eyelash lift. This treatment involves a powerful lift and curl of the lashes, making them appear longer. The process takes about an hour and the effect lasts up to two months and is very natural.
Henna for lashes is also an effective way to thicken and darken your lashes. Although henna for eyelashes has nothing in common with real henna (powdered leaves of lawsonia inermis dyed red) besides the name, it gives a very nice darkening and thickening effect on the eyelashes. This always makes the lashes look like they have been painted. This is the cheapest of all treatments, and the effect lasts from two to three weeks
Ways to emphasize eyelashes with makeup
The most obvious way here is of course applying a good mascara. Unfortunately mascara alone often does not give satisfactory results. A great tip here is to use an eyelash curler to curl your lashes and make them look longer. Use a waterproof mascara to fix the effect and it will last all day
Another method is to attach synthetic eyelashes for a short period of time. Artificial eyelashes on a strip are glued to the eyelid, just above the lashes with a special latex-based adhesive. This gives an immediate effect, but requires some practice to glue the strip on quickly and simply. Various models of false eyelashes can be found at Noble Lashes
Home methods for eyelash extensions
The best known method to thicken and enhance not only eyelashes, but also hair and eyebrows, is castor oil. It has hair darkening properties and accelerates and enhances hair growth. By regularly applying castor oil to your eyelashes, you can significantly improve their condition. However, be careful not to get the oil directly into your eye, as it can seriously irritate it. Apply a small amount of oil with an old mascara brush every night for amazing results. A bottle of castor oil costs only a few zlotys at the drugstore, and it will serve you for many months of use
There are also available in drugstores and pharmacies sera and conditioners for eyelashes that promote their growth and darken their color. They work very similarly to castor oil and are often created on its basis, but give a faster effect. If you care about time and don't mind slightly overpaying, choose such a serum
To keep your eyelashes long, thick and healthy, you need to take care of them. Regular and thorough make-up removal every night is a must so that your lashes do not fall out and can grow without hindrance. Remember that the sky-long eyelashes of girls from magazine covers are an artificial effect of work of many makeup artists. If you want to have a look like a model from a cosmetics ad, use our tips to enjoy a thick array of beautiful lashes.