Make-up styles perfect for blue-eyed women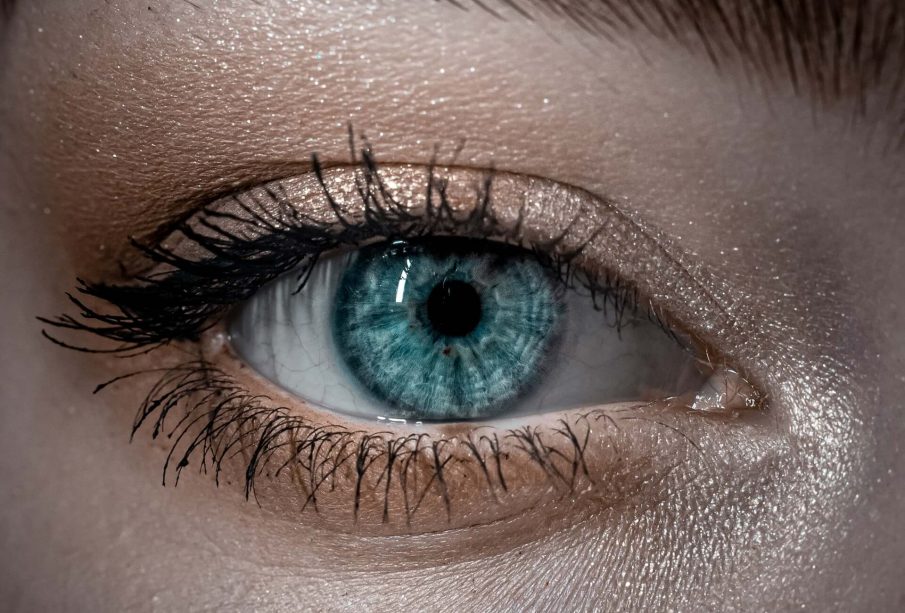 You need about 4 min. to read this post
To bring out the depth of the look, blue-eyed women should paint their eyelids in shades of brown, graphite, soft pinks, and gold. Is it true that women with blue eyes look best with subtle makeup? Check out the best makeup tips for blue-eyed women!
"Blue eyes, royal life" – this is one of the popular sayings. In Slavic countries, this noble eye color is quite common. Most often it is accompanied by blond hair and a light complexion. Of course, there are also rarer combinations, such as dark hair and light eyes. Women with blue eyes can bring out the depth of their eyes with the right make-up. Which one works best?
Everyday Gentle for Blondes
The ultra-soft makeup for blondes is the best solution to give you a glamorous look. Apply light pink shadow on your upper and lower eyelids and spice things up with black mascara. Don't forget to accentuate your eyebrows and cheeks. Use a highlighter to add extra shine to your complexion. A light make-up with well-defined eyelashes will give you a babydoll look. Apply your favorite lip gloss and you're done! Remember, less is more.
Dark smokey eyes
Women with a delicate beauty type look better in delicate makeup on a daily basis, because too flashy or dark colors can overwhelm them, but for evening outings it is worth opting for dark smokey eyes. Even blondes with blue eyes will look stunning in sharper makeup made with dark shadows. The best solution is to draw a line of black eyeliner on the upper eyelid and smudge it with a small brush. This will give the effect of a slightly smoky eye. Line the waterline with black eyeliner as well. To complete the look, apply mascara or false eyelashes on a strip. If you decide to go for a stronger eye makeup, skip the bright lipstick. A janor pink lipstick or gloss alone will work best
Gold for brunettes with blue eyes
Dark hair and light eyes are a unique combination. Brunettes can afford a bit stronger makeup on a daily basis than blondes, but we still don't want to overdo it and look tacky. Blue eyes love contrasts. Consequently, gold eye shadow accentuates the iris color beautifully and also complements the brown color of your hair. Apply gold eye shadow in the inner corners of your eyes only and apply a trace of brown on the rest of your eyelid. One-color gold eyelid makeup will also be a good idea. It is important that in such makeup the gold should be softer, with a small speckle, so that it creates a mirror or wet eyelid effect. If you want to go wild, you can line the waterline with a brown line. This will bring out the depth of your eyes. Don't forget to apply mascara to your lashes. Add a touch of bronzer on your cheeks and a nude lipstick on your lips
This is something to avoid in blue eye makeup!
It's a bad idea to paint your eyelids with a color in the shade of your iris, so don't reach for blue and all its shades because they steal the sparkle from your eyes. Colored mascaras don't work for blue-eyed people either. What else is best to avoid? Very cool eye shadow tones, for example. Metallic and silvery shades are not suitable for blondes because they make them look even cooler