The best ways to have smooth and straight hair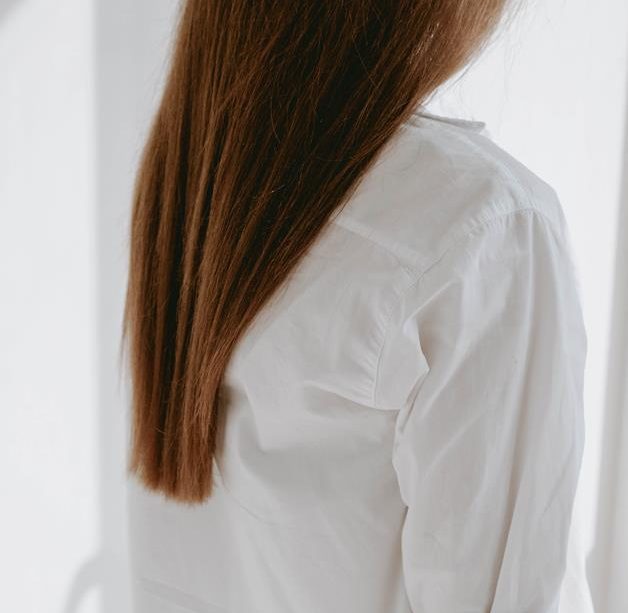 You need about 4 min. to read this post
Quite often we struggle with the big problem of getting our hair right. Hence, the catchphrase 'Bad Hair Day', which on such days best expresses our frustration and anger that nothing looks the way we want it to. Most often, owners of unruly curls and waves or those whose hair doesn't fall into any category – it's just frizzy and untameable – are angry about their hair. However, to enjoy beautiful, straight and above all smooth hair, there are a few things you need to know to achieve this delightful effect regardless of the situation and the condition of your hair.
It is worth remembering to oil your hair with special oils, which will benefit the condition of the hair, moisturize it and add shine. Such regular oiling combined with proper straightening methods allows to achieve a phenomenal effect of healthy and shiny hair, which every woman dreams about. This will make each of us feel beautiful and unique.
5 Ways to Have Straight Hair
The best way to have straight and smooth hair is, of course, to use a flat iron. For the best possible result, it is important to apply heat protectant spray just before using the straightening iron. This method works for all hair types regardless of the strength of the curl. There are many straighteners on the market with features that not only make the job easier but also do not damage your hair. A hairspray should be applied at the end of the straightening session to make sure that your hair stays in shape for much longer.
Brush and Dryer: This method is for women with unruly strands of hair. Simply spray your hair with straightening spray. Then, pulling the hair on a brush, dry with a warm stream from top to bottom, never the other way around. For a blow dryer straightening treatment, go for a flat and wide brush or a round and thick brush. After straightening, it is a good idea to use a silk product to help smooth the hair, which will only enhance the effect you want
Hair laminating is a treatment that anyone can do at home. It works great for frizzy and thin hair. To prepare the laminating solution just dissolve 1 tablespoon of gelatin in 3 tablespoons of hot water. After it cools down, add another tablespoon of oil to the prepared mixture. It is best to laminate freshly washed, still damp hair, strand by strand. Wrap your hair in foil and towel and leave it in your hair for about 45 minutes. The delightful result may already be achieved after the first treatment. However, remember not to use the treatment more often than every 4 washes.
Cosmetic boosters are all kinds of shampoos, conditioners, lotions or sprays that use to affect the appearance of the hair. It is worth betting on products that have keratin in their composition, known for its fantastic straightening properties. Keratin is a natural building block of hair, which penetrates deep into the hair structure, filling all gaps, resulting in straight and smooth hair. In addition, you should also bet on cosmetics rich in oils that nourish and strengthen the effect of straight hair. Straightening sprays help with static electricity and frizz.
The right haircut is essential for effortless straightening. The more hair you have, the easier it is to keep your hair straight. It is therefore best to cut your hair straight or to thinly layered at the ends. Short, frayed hairstyles have a tendency to frizz and curl and are therefore often discouraged by hair stylists for women who spend long hours trying to get their hairstyle right