What models of pants will reign this fall?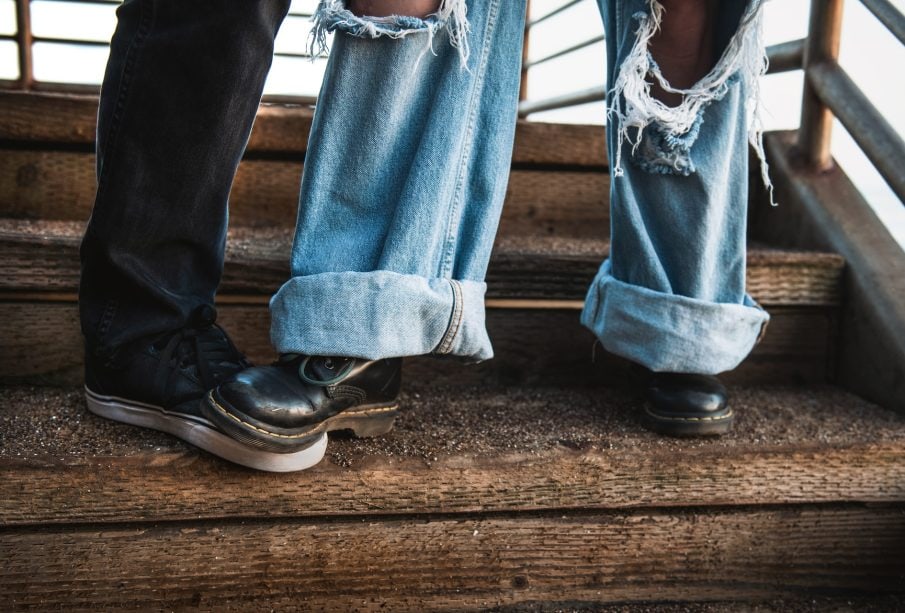 You need about 4 min. to read this post
Are you already looking forward to the autumn weather? Do you love to compose unique styles for colder days? See what pants will be fashionable this season!
Baggy Pants
Bells are pants that were very popular already in the 1970s, and this autumn they will also be found in the closets of many women! Bells with a higher waist, slightly hips-hugging, will be fashionable this season. Their cut will make them look more feminine. Owners of slender figures can decorate them with a thin leather belt. Bell bottoms will work fantastically as part of everyday styling in a vintage climate. These pants compose both with turtlenecks, and with cardigans, and with shirts. The choice is yours!
Color: white and gray
White pants work great in the summer, but this autumn will also be a good choice. Jeans in white color will work well for Scandinavian style styling. White will make any outfit more elegant. Deciding on white pants in the upcoming autumn season, it is worth betting on those that emphasize the waist, but are unlikely to be completely tight. Lightweight, oversize models are a hit this season. To such jeans you can wear sneakers or snow boots without fear.
The second color that will reign this fall is gray. Stylizations with gray jeans are already being eagerly composed by celebrities such as Emma Watson, Olivia Palermo, Cara Delevigne and Kate Moss. Thanks to the fact that gray is associated with minimalism, simplicity and class, you can afford to choose bolder patterns and colors of the upper part of the outfit.
Skinny jeans
Fitted pants are making a comeback! This is good news for lovers of this iconic model. A slightly modified version of the classic skinny jeans will soon turn many women's heads! The main difference between the previously known model and its newer version will be looser legs. The new skinny jeans will emphasize the figure, but will not be strikingly similar to standard leggings. The figure will look much better in them. To skinny jeans, it is worth wearing a classic white shirt or an elegant tweed jacket.
Flare
Do you know what flare jeans look like? These are pants very often confused with bell-bottoms. The difference between flare and bell bottoms is the wider leg from knee to ankle in the case of the former. Flares first became fashionable in the 1970s, and were loved by hippies and glam rock fans. Their striking, distinctive cut means that they certainly won't go unnoticed. They emphasize the thighs, waist and hips. To balance the figure, it is worth composing them with matching blouses. 
Rock models
If you want to impress with fashionable autumn styles and like bold creations, choose jeans with holes! This is a trend from the 80s and 90s, which is coming back in a big way! In the new season, rubbing and holes in pants will win the heart of many women! Rock models are a great choice! The new edition of hole pants will be a bit more stylish than the previous one. You do not have to be afraid of these bold jeans. It is worth to dress them both for everyday and for bigger outings! Rock jeans are characterized by an oversize cut. This season they should also be distinguished by a high waist, which wonderfully emphasizes the waist. Holes and rubbing should be located mainly around the knees. A light shade of denim will make them even more interesting. In the coming season, rock jeans combine with a subdued blouse, a black top or a plain shirt.
main photo: unsplash.com/Tim Mossholder