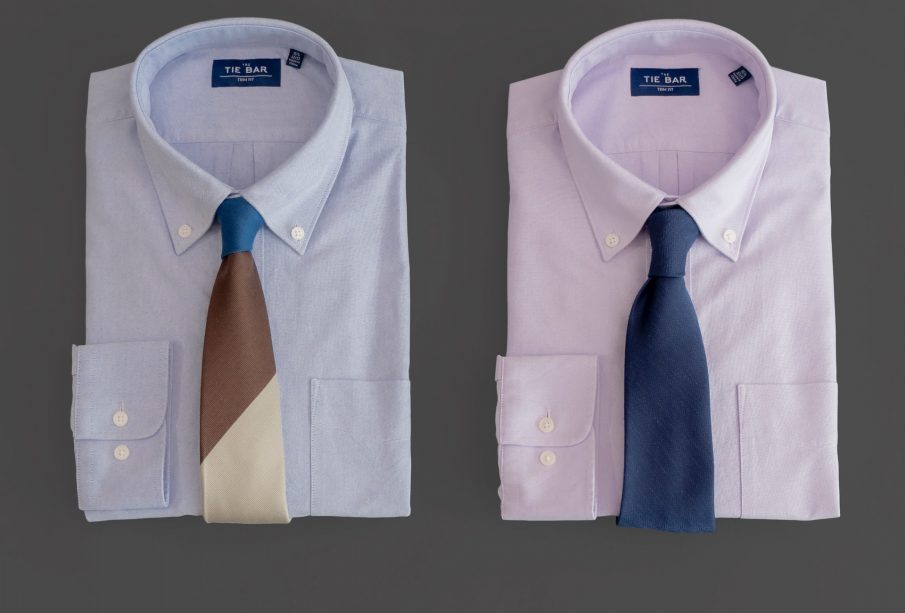 You need about 3 min. to read this post
A classic shirt allows you to create many different looks, both elegant and casual. Read how you can quickly freshen up your closet with a classic shirt
Shirts do not have to be associated only with formal outfits. There are many different styles of shirts to choose from. Shirts are ideal for women of all ages, and thanks to the many different materials available, you can wear them all year round. Read our suggestions and choose the perfect shirt combination for you
Elegant look with a shirt
A classic white shirt with a collar and soft buttons is the basis of many formal and business outfits. You may match it with suit pants or a black midi skirt. Make sure to choose high-quality material that is comfortable to wear, and go for a cut that suits your figure – slim fit or loose. An interesting alternative to the collar model may be a shirt with a jabot or an elegant neck tie. As a complement to a simple shirt, try women's cufflinks, matching your jewelry and glasses frames
Shirt dress
Shirt dresses, the so-called schmisser dresses, are one of the most iconic pieces of women's clothing. Undoubtedly, Brigitte Bardot contributed to its popularization, who wore this cut of dress in the film "And God Created Woman". Chemises are versatile, comfortable, and thanks to the belt they can accentuate the waist perfectly. It is worth having at least one classic model in your closet
In summer medium-length dresses, made of delicate fabrics and with short sleeves will do. In spring and autumn, however, it is worth investing in a model with a collar and long sleeves with a buttoned cuff. This look can be complemented with ballerinas, stilettos or your favourite sneakers.
Casual combination with a shirt
A loose-fitting white shirt will look great with jeans or high-waisted pants. Fashions reminiscent of men's cotton shirts are a combination of classics with a touch of French nonchalance
Oversize cut should be matched with black leggings or skinny jeans. You can also wear the shirt under a sweater – the collar sticking out above the neckline and elegant cuffs will help to achieve a compromise between elegant and casual style. You will find a wide range of women's shirts at Versada.pl.
Shirt as a jacket
Thick, quilted checked shirt can replace jeans jacket or classic jacket. With its help you will add more color to your outfit. Keep in mind that the top shirt model will be most functional in early spring and autumn. Make sure you choose a warm model with a collar, preferably an oversize cut with lowered shoulders and a pleasant lining for the skin. Wear it with a turtleneck and loose-fit mom or boyfriend jeans.
Styling for the summer
When looking for a shirt for summer, make sure to choose natural and airy materials such as linen, silk or cotton. For everyday wear, go for a soft terry shirt with side slits or a loose-fitting, short-sleeved shirt with a heart neckline. Oversize shirts in flowing fabrics and bold patterns go well with a strapless shirt or short, fitted dress.
Photo: Benjamin Rascoe/unsplash.com