Thai massage – find out its benefits!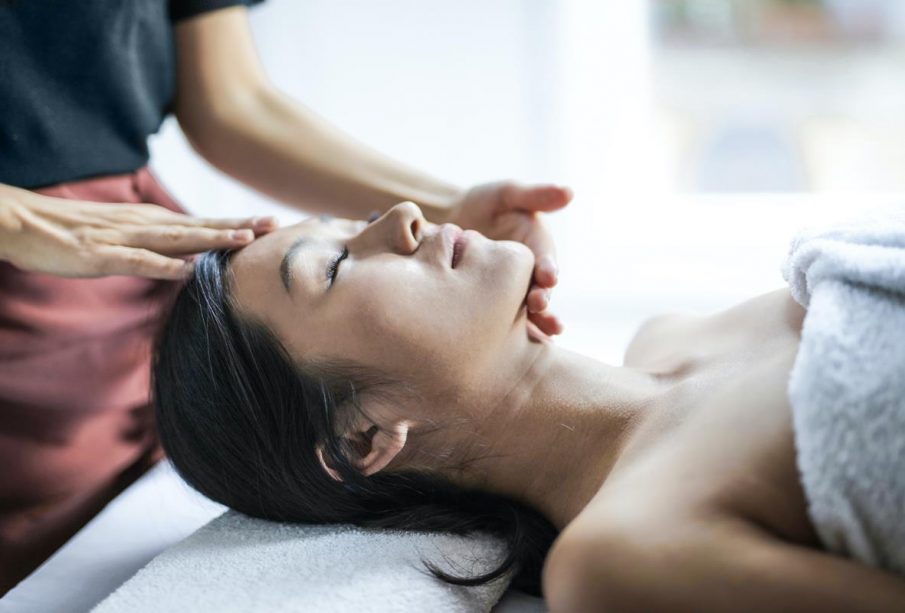 You need about 3 min. to read this post
It helps to fight stress, relieves muscle tension and improves mood – these are just a few benefits of Thai massage. Find out why you should go for it!
Increasingly popular, Thai massage is an effective form of therapy for people suffering from severe muscle tension, stress, irritability or insomnia. Using a variety of techniques, the treatment is relaxing and calming. What is more, athletes, people struggling with obesity, joint pain or rheumatism also benefit from this massage.
Thai massage – what is it and how does it look like?
It is a combination of acupressure, stretching, reflexology and elements of yoga. The massage itself, however, is based on performing appropriate compressions by a specialist. The latter does it using thumbs, hands, forearms, elbows or feet. The rhythmic pressure on different points of the body can be unpleasant at first, but gradually, as the muscles relax, a pleasant feeling of relaxation follows. The main purpose of the compressions is to relieve tension, improve mobility in tendons and joints, and increase energy flow.
Thai massage uses passive yoga techniques, which means that people undergoing the treatment assume certain positions. The whole treatment is performed on a mattress and the person is dressed in comfortable loose clothing.
Why is it worth it?
Thai massage relaxes muscles and removes unpleasant tension. It not only stretches tendons and joints, but also strengthens delicate structures. It is especially recommended to people who notoriously struggle with back pain, neck, shoulders or headaches, lead sedentary lifestyle or struggle with permanent stress. Thanks to relaxing effect Thai massage has positive influence on sleep, eliminating mental fatigue or irritation.
Thai massage is also popular among people struggling with excess weight. It has a positive effect on metabolism, improves metabolism and allows to quickly get rid of toxins from the body. By improving circulation it also eliminates lymphatic swelling and supports the cardiovascular system. What is more, Thai massage allows people during convalescence or after injury faster return to full fitness.
Types of Thai massage
Thai massage uses a number of techniques that are tailored to the needs and requirements of the client. One of the most popular is reflexology, which is a massage involving the feet, toes, heels, as well as knees and calves. It is especially recommended to people who do sedentary or standing work, suffer from lymphedema, or have problems with joints and tendons. The massage not only relieves tension in the legs, but also supports the endocrine and digestive systems.
There is also an upper body massage for people who have suffered injuries or who are struggling with head, back or shoulder pain. There is also the oil massage, which is performed using aromatic, relaxing oils.