How to take care of your skin after tanning?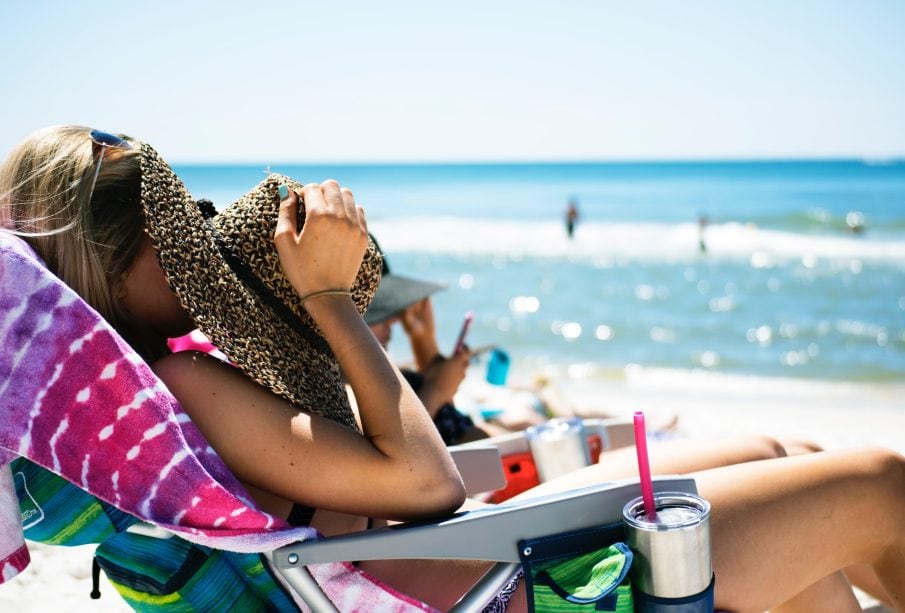 You need about 3 min. to read this post
Tanning is an activity that everyone practices at least a few times a year. Being able to tan is undoubtedly one of the greatest advantages of summer. The skin afterwards is beautifully colored and even shiny.
However, it is important to remember that a tanned body should be properly cared for. You can read about what to do to make your skin beautiful and healthy after tanning in the following article. 
What to do to get a successful tan?
Some of us naturally have a dark complexion, while others are almost white. The former usually have no problems with tanning – the sun quickly "catches" them. Those with a light complexion often face a problem in this regard. Despite hours of exposure to the sun, their skin continues to remain pale. Here are some tips on how to make the tanning process easier.
Do a scrub before going to the beach. This will get rid of dead skin and prepare your skin for tanning. In addition, if you do a scrub before tanning, the resulting skin color will be more uniform. 

While tanning, moisturize your skin with water. You can do this by swimming in the sea or pool, but also by spraying yourself with water from an atomizer. 

Use special tanning cosmetics. Such products contain substances that accelerate tanning, and are sometimes even enriched with a filter.
Apply after-sun lotion
After-sun lotion is a cosmetic that cares for the skin after exposure to the sun's rays. After sunbathing, it is necessary to lubricate the skin with a large amount of such cosmetic. Such a product is used to soothe any irritation caused during the tanning process and regenerate the skin. It is also rich in humectants, so it will intensively moisturize the skin, so that there is no problem with dryness the next day. 
After-sun lotions contain substances in their composition that normalize cellular processes and regenerate the hydrolipid mantle on the skin. Sometimes they are also rich in ingredients that fix the tan.
Also take care of facial skin
Sensitive facial skin requires special protection from the sun. So, before sunbathing, it should be smeared with a large amount of SPF 50 cream. After your visit to the beach, also make sure that your complexion is beautiful and healthy. Immediately after sunbathing, wash your face with your favorite gel. Then apply a toner or hydrolat. If you don't have these cosmetics, you can skip this step. Now apply a mask rich in nutrients. Ideally, it should be a sheet mask. It will also act as a cooling compress. Afterwards, apply a moisturizer.
Hair is also important!
Hair does not like high temperatures and prolonged exposure to the sun. After sunbathing, don't forget to apply a nourishing serum to it. After washing, also nourish them – apply a moisturizing mask to your hair. While on vacation, avoid using straighteners and blow dryers to avoid further weakening your hair. 
main photo: unsplash.com/Tomas Salas