Cosmetics with turmeric – a new trend in cosmetology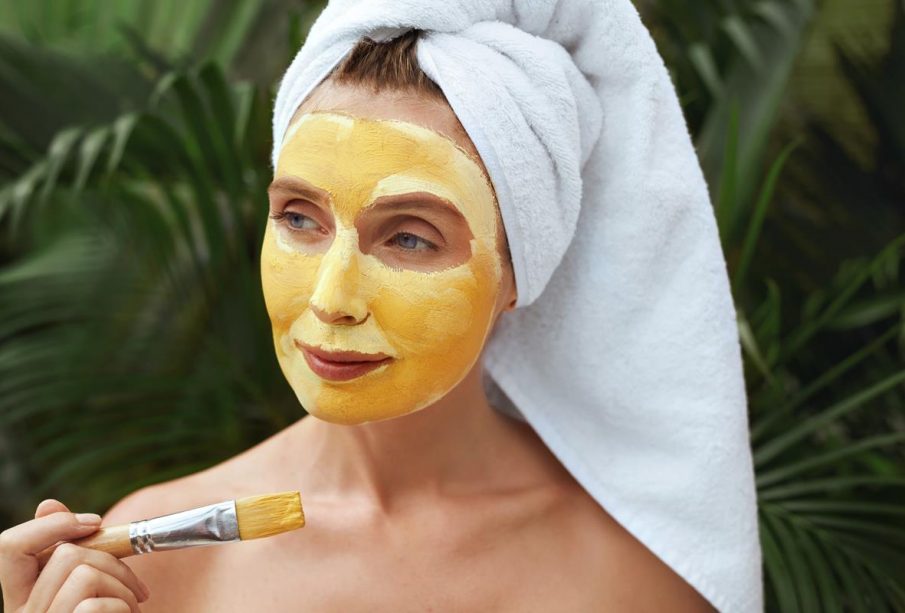 You need about 2 min. to read this post
Recently in drugstores you can find many products that contain turmeric in their composition. The question is, whether it is worth it?
Turmeric shows strong anti-inflammatory, antifungal, antibacterial and antiviral properties, so it works well in the fight against various infections, colds or flu. In addition, it improves digestion, benefits brain function, and is also a powerful antioxidant that fights free radicals. Therefore, there is no doubt that turmeric should be taken into account when composing a daily menu. Moreover, it can also work well for cosmetics.
Properties of turmeric
Thanks to its antibacterial and antiseptic properties, turmeric is great for problematic and acne-prone skins. It regulates the sebaceous glands, acts as an anti-inflammatory, and also soothes irritation. What is more, thanks to its antioxidant properties, it fights free radicals which accelerate the skin aging process and inhibits elastase. The latter is an enzyme blocking formation of elastin, which is responsible for skin elasticity. That is why turmeric is recommended not only for problematic skin care, but mainly in anti-aging prevention.
What cosmetics with turmeric are worth choosing?
The owners of problematic skin can reach for soaps and body and face gels with turmeric. These products will not only help to deal with eczema or acne, but they will also even out the skin tone and make it firmer. What is more, they stimulate circulation, thanks to which they are good for fighting cellulite.
This spice will also help you take care of your hair, especially if you have been fighting dandruff or oily scalp without success so far. Turmeric will quench inflammations, fight fungi, and regulate glands.
Turmeric is also great as a treatment for inflamed gums. It is recommended to mix a teaspoon of the spice with olive oil and massage the affected area.