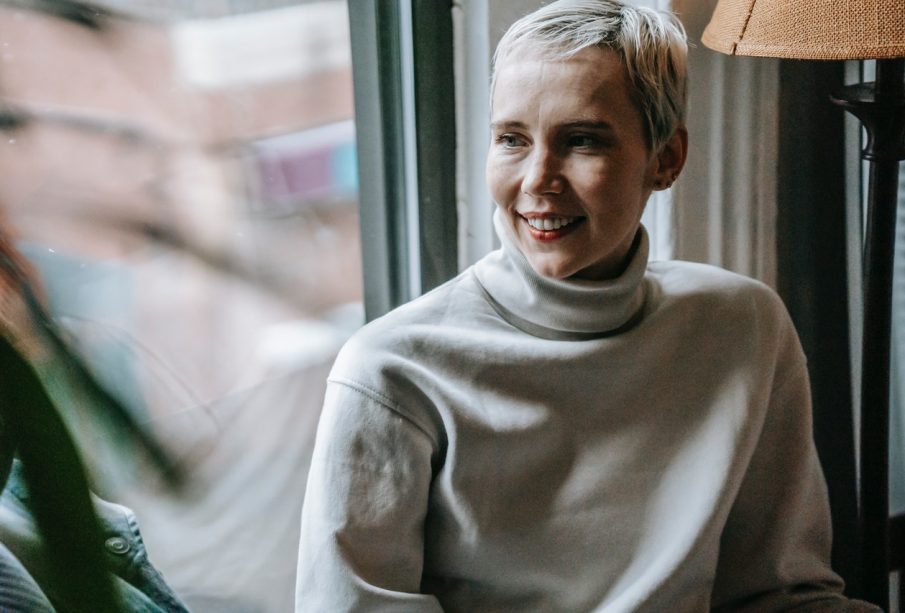 You need about 4 min. to read this post
At a certain age, women do a lot to subtract years from themselves. One of these ways is, of course, make-up. The right cosmetics and a few makeup tricks can work wonders!
Time passes inexorably and our body changes with it, especially our skin. With time, more and more wrinkles, discolourations and other imperfections appear on our faces. The skin is no longer as firm as it was years ago. Not every woman wants to "go under the scalpel". Properly performed make-up can help. It is worth knowing that make-up can both subtract and add years to us. That is why it is so important to do it correctly and use various tricks to improve our appearance
Prepare your skin
Before we reach for cosmetics, we must always prepare our skin properly. It is crucial to cleanse your complexion thoroughly. For this purpose, it is advisable to use a micellar solution. Then it is important to moisturize and nourish. Here, a vitamin preparation will prove useful. Such a specification has the property that it penetrates into the skin and makes it more flexible. After patting it into the skin you should wait a while until it is absorbed. The next step is a revitalizing serum or moisturizing cream. Regardless of which cosmetic we decide on – we must remember that it was individually tailored to our needs. It is also worth paying attention to the fact that the product should protect our skin against harmful UV radiation. We apply the cream on the skin, avoiding the area around the eyes – here we should reach for a cosmetic specifically for the eyes. The skin in this area has completely different needs; it is thinner and more delicate
The right foundation is essential
Nothing is more age-destroying than the wrong choice of foundation. Especially a very heavy and opaque foundation can make wrinkles and pores even more visible. If you want to look younger, you should choose a lightweight, illuminating foundation with the properties of a second skin. The aim is to create the so called second-skin effect. It should look as natural as possible to give your complexion a fresh and youthful glow. On the cosmetics market you can even find special foundations with a lifting effect, which are light, but have good coverage
Mature skin needs concealer
If you want to make a rejuvenating makeup, you need to choose a concealer; one that fits, camouflages wrinkles and imperfections. A liquid or cream concealer will help to take away the years. Remember to apply a lighter shade under the eyes to add freshness and visibly rejuvenate the look. It is also a good idea to apply a highlighting concealer, which will make the complexion look rested and healthy
Be careful with powder and bronzer
After applying foundation and concealer, it's time for powder and bronzer. If you have a mature complexion, use caution with these products. It is important not to overdo the highlighting. Therefore, if we use a foundation with satin finish it is better to choose matte powder and bronzer. Dust your face only lightly with powder because if you apply too much powder you will look older. We should also be careful with bronzer, because as the years go by our facial features become sharper and we should not aggravate this effect. So only apply a bit of product to the areas that really need shaping
A natural-looking eye
When it comes to eye makeup, if you want to look younger, you definitely need to avoid the makeup nightmare, i.e. strongly emphasized eyebrows with sharp shapes. Makeup artists still do not know why mature women so often emphasize them in this way, which only adds years to them, and even many times looks caricatured. Eyebrows should be slightly emphasised and nicely combed. When it comes to eye shadows, it is best to apply delicate nude colors on the eyelids, which will refresh the look and will look natural. In the corners of your eyes it is recommended to apply a bit of light shadow, which will open up the eye and give it a fresh look. Then it is time for the eyelashes. It's better to skip false or strip lashes (these are good only for important and official events and parties) and opt for a relatively natural effect, which can be achieved by thickening and lengthening mascara.
Lipstick
Intense colors are rather not a good idea, especially for everyday use. You should choose nourishing lipsticks in light and fresh colors, which not only give your lips a nice color, but also moisturize and nourish them. A delicate gloss, which rejuvenates our lips, will also work