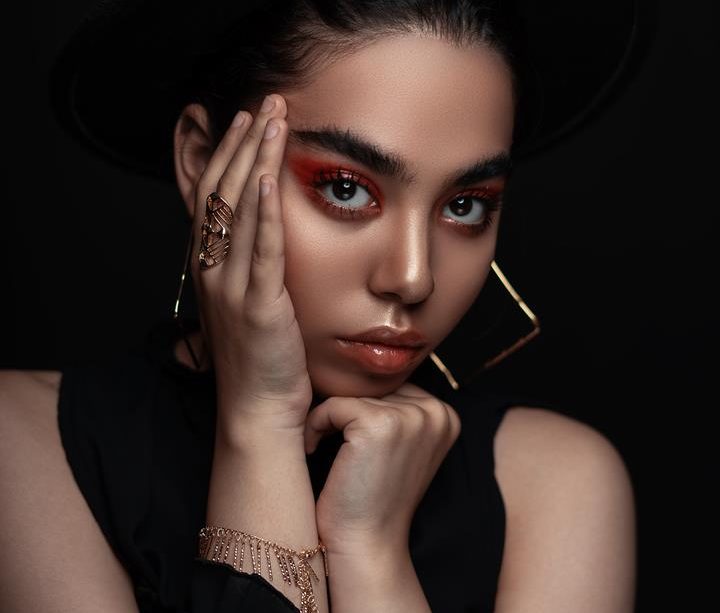 You need about 6 min. to read this post
When applying makeup, whether day or evening, you should emphasize your beauty and hide any flaws. Just be careful not to have the opposite effect.
1. Your must have – beauty care!
Contrary to what you may think, the first mistake you can make before applying any color cosmetics is not to take proper care of your skin. It's hard to make a beautiful, fresh and long-lasting makeup if our canvas, the skin, is completely unprepared.
It is therefore most important that the skin is thoroughly cleansed and moisturized and nourished. It is necessary to carefully remove makeup beforehand (cosmetics left on the skin are a breeding ground for bacteria), get rid of dead skin with a scrub (regularly, once a week) and use a properly selected serum or face cream. It is also good to apply a face mask once in a while.
2. What kind of foundation should I choose?
Choosing the right foundation – both in terms of its consistency and color – is problematic for many of us. First of all, remember that using a product that is too dark and does not match your complexion color makes you look older. An overly tanned face does not look good.
It's also important that when you apply foundation, you sweep it over your neck so that you don't see a clear cut-off. Its color should melt into your complexion.
Also, apply any such cosmetic in a thin layer so as not to create a mask-like effect. If you have any major discoloration or imperfections, you can always use a concealer
3. Bronzer – no to spots!
You can use bronzer to tan or to contour your face – to optically slim your cheeks, nose or shrink your forehead. Remember though, that if you don't apply it properly it will make you look older and will cause unsightly blotches.
Pay attention to the bronzer application technique itself. Use a slanted brush to tap the product onto your skin, shake it off and then apply to the area you want to blur. Always apply from the hairline to the center of your face.
Remember, bronzer is not a full face powder.
4. Blush: Enemy or ally?
Blush is one of the most popular cosmetics. Women love it for the effect it gives on the skin – a fresh and radiant look. Unfortunately, when applied to excess and in the wrong shade it can do more harm than good.
Blush patches look very unsightly, sometimes even comical. Contrary to what you may think, apply blush on the highest point of your cheeks when your face is relaxed – not when smiling.
If you have skin prone to redness or broken capillaries, it is better to avoid blush and stick to bronzer and highlighter
5. Eyebrows – don't go crazy with shape or color!
Eyebrows are the frame not only for the eye but also for the whole face. Their shape and color affect how you are perceived. Too much plucking can give you a puzzled look, and too straight can give you a nervous, angry look. Your eyebrows should look natural.
The color of your eyebrows is also important. It should not be too dark – then you will become "visually" aggressive and your eyebrows will seem glued to your face.
Nowadays there are many products on the market for highlighting your eyebrows. Choose the one that suits you best. It can be a pencil, shadows, pomade or the tinting and fixing gel itself.
6. Eye shadow must be blended!
Start your make-up from blending your eyes with a concealer and powder or a special eye shadow base. This will not only make your make-up last longer, but also make your eyeshadows look and blend better.
Don't forget the latter. Just don't blend it all the way to your eyebrows, because then it will be hard to control what happens on your eyelid. Blending is important – sharp borders and even lines don't look good. You need to keep smooth transitions between shadows.
7. The eyeliner – practice makes perfect!
Eyeliner is often the ally of the eye, but it is easy to make mistakes when it comes to eyeliner. If you have trouble with eyeliner, you can always use a pencil. Then it will be easier to cover up any mistakes.
Pay attention to the fact that a line should be a natural extension of your eye. Its ending, the so called swallow, cannot be straight or too curly.
Be careful if you emphasize the lower eyelid in this way – you definitely need to carefully blend it and balance it with the shadows on the upper eyelid. Painting only the lower eyelid will give your eyes a sad expression.
8. Black waterline? No, no, no!
Years ago, many of us used to highlight the waterline of our eyes in black on a daily basis, masking only the lashes. Such makeup looked terrible – this way you won't add to your beauty, but just drastically diminish your eyes and make you look tired. This color will only work for strong evening makeup.
So instead of a black crayon, get your hands on a flesh-colored one. See how in a few seconds your eyes will become bigger and your look brightened.
9. Dark lip liner – should you use it?
A light lipstick and a dark lip liner is a duo that was also "trendy" years ago. Even though it doesn't enhance your beauty in any way, many women wore it. Don't make the same mistake.
If you want to line your lips, use a lip liner, preferably in the same shade as your lipstick, or maybe a tone different.
10. Remove dark circles under your eyes!
Last but not least, there is the common mistake of not applying concealer under your eyes, especially in daytime makeup. If you struggle with discoloration in this area, you need to have a good concealer on hand. Even the most beautiful makeup won't look good if you have unsightly dark circles under your eyes.
Drugstores have plenty of concealing products that won't weigh down your already delicate skin. Choose a concealer that is a tone lighter than your skin tone.