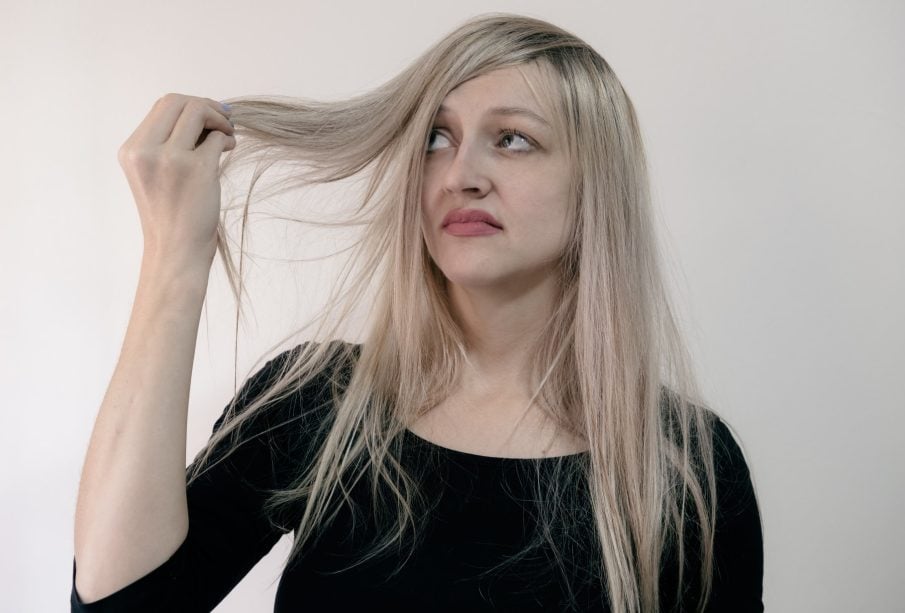 You need about 4 min. to read this post
If you have dry hair, you know that bad hair days are an everyday occurrence. It doesn't matter if you blow-dry your hair or let it air dry, it's impossible to avoid frizz and flyaways when your strands are naturally parched! Luckily, there are plenty of products that can help you save your strands from drying out and leaving you with a mane full of static. From masks to sprays, serums to shampoos, there's no need to suffer through another bedhead moment.
Understanding Your Hair Type
Before you head out to buy a new hair product, you must understand your hair type. There are four common types of hair: dry, oily, normal and frizzy. Knowing what kind of hair you have will make it easier for you to find products that work best for your locks.  If your hair is dry,  look for hydrating products that contain ingredients like glycerin or aloe vera. If your hair is greasy, look for shampoos with ingredients like salicylic acid. This help removes excess oil from your scalp and leaves behind a fresh scent. To learn more about finding products based on your specific hair type, check out our guide here.
Deeply Nourishing Hair Butter
If you suffer from dry hair, use a deep-conditioning butter instead of the traditional deep conditioner. Penetrating deeply into your hair's shaft for intensive moisture, these products also help revitalize damaged hair. Just apply them after shampooing your hair. If you have long hair, simply separate it into two or three parts so you can reach all of it easily. Leave it on for at least 10 minutes before rinsing. The longer you leave it in, the more effective it will be. It's best to use this kind of butter when your hair is wet, because if you apply it when your hair is dry, it may weigh it down too much.
Intense Moisture Conditioner
If you're constantly dealing with frizz, try an intense moisture conditioner to leave your hair soft and shiny. Intense Moisture Conditioner is packed with delicious ingredients that penetrate deep into every strand, so your hair looks healthy and hydrated all day long. The best-selling moisture Conditioner nourishes damaged strands by penetrating deeply while adding a delicious scent.  Your hair will look healthier than ever before.
Curl Refreshing Tonic
 A curl refreshing tonic is a lightweight leave-in product that refreshes your curls and helps minimize frizz. Try Curl Refresher toner for a nourishing spray made with hibiscus flower, Rose petals, Urtica leaf, and Lavender bud which is great for detangling and softening strands. This soothing formula also works well on natural hair as it contains no sulphates or parabens. This will help keep your hair moisturized while you style it. It's perfect for those who have naturally curly hair or those who are transitioning from relaxed to natural hair. This product can be used on wet or dry hair and can be used in combination with other products to achieve maximum results. 
Irish Moss gel for hair
For both men and women, Irish moss gel is an excellent styling gel for a laid-back look. When applied evenly, it offers medium hold and a natural shine. Easy to apply, and can hold your style throughout most of the day, without looking like you took a hair iron to your hair. For curly or wavy hair, this gel might be worth every penny. Additionally, it works as a pre-styler for gels and pomades for extra volume and texture.
Hair Mist Curly Hair
Curly hair is tough to take care of because of the problems it poses, such as tangle and fly away, that you encounter every day. If your curls are as stubborn as they get, you may have heard of a product called curl spray or hair mist. This leave-in conditioning tool provides an all-day hold without the usual gels feeling crispy or crunchy. While there are many different curl sprays available, finding one that matches your specific needs can be tricky. 
It would be tough to beat waking up to find a bad hair day. But you don't have to worry about frizz anymore because you will be taking advantage of the frizz-taming products on our list. Keep your hair looking great all day with this lotion.
main photo: unsplash.com/Sherise VD