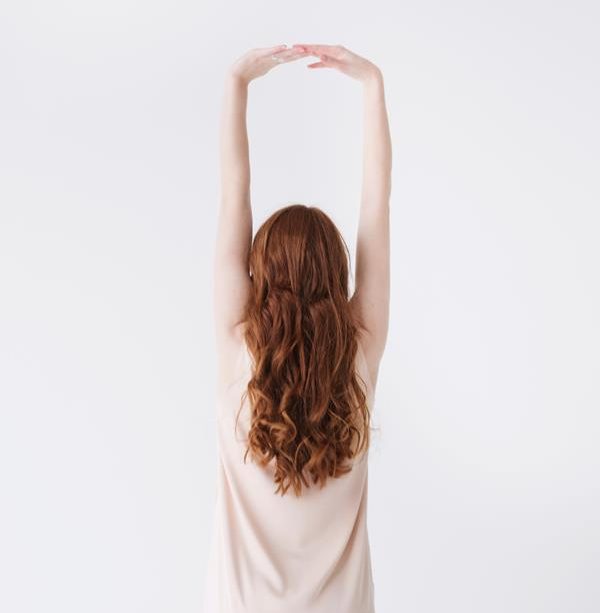 You need about 3 min. to read this post
Facial peeling is very popular. Most women perform it at least once a week. Interestingly, few people know that it is also worthwhile to scrub the scalp. How to do it and what are the effects of such treatment?
Scalp peeling is one of the most common treatments performed by women. They use them both in beauty parlors, but also at home. It is mainly used on the face and body. But peeling the scalp? For many people this is a complete novelty. The effect is truly amazing! That's why people who want beautiful, healthy-looking hair should not only invest in conditioners and masks but also consider a scalp scrub.
What is a scrub?
Peeling is one of the most popular methods of exfoliating dead skin. It can be done on your own or in beauty salons. It is also called abrasion by specialists. It is done because the exfoliation of the top layer of dead skin makes the skin look healthier, it is more elastic, smoother, wrinkles are less visible, and to lighten any discoloration. Thanks to peeling the skin is cleansed and perfectly prepared to absorb any cosmetics such as creams. This treatment also prevents the formation of blackheads
In drugstores or stores of cosmetics can be found plenty of scrubbing cosmetics. We can also use home remedies, but then we can be sure that the composition of the scrub is completely natural.
Who Should Use Scalp Peeling?
People with dandruff or seborrhea should use a scalp scrub. The cleansing of the scalp is essential for these conditions. In addition, scalp peeling is also a massage, so it improves blood circulation, relieves itching, accelerates hair growth and strengthens the hair
It is also important to know that the scalp is infested with mites and bacteria, which feed on dead skin. Peeling helps to get rid of them. This treatment is also very relaxing; it allows you to relax and forget about the whole world, at least for a while
Home-made scrubs for the scalp
Coffee-based scrubs are excellent. Caffeine stimulates the hair roots and makes them stronger and faster growing. It is important to know, however, that this treatment may slightly darken your hair and is therefore not recommended for blondes. How do I make such a scrub? All you need is your favorite high-quality shampoo and a few tablespoons of coffee grounds. Mix the two ingredients until a thick paste is formed. Rub it into your scalp and massage with your fingertips. This should take a few minutes. Then wash your hair thoroughly
You may also prepare a scrub using a small amount of shampoo and 4 teaspoons of sugar. Combine the ingredients and apply to your scalp. Massage for a few minutes. Depending on individual preferences, you may use either fine or coarse sugar.
If you want not only cleanse but also moisturize and nourish your scalp, you may want to make a sea salt olive scrub. To do this you need 3 tablespoons of olive oil, 3 tablespoons of sea salt and 3 tablespoons of lemon juice. Apply to wet scalp and massage for about 5 minutes. Then wash thoroughly. Afterwards, you may apply conditioner or hair mask.
Contraindications to the peeling
It is important to remember that peeling is not good for everyone. People with viral or fungal infections, skin inflammation and allergy to any of the ingredients in the peeling cosmetic should abstain from this procedure. Chemical peels are also not recommended for pregnant or breastfeeding women. Also, people with very sensitive skin, prone to irritation and redness should approach such treatments with caution