Needle mesotherapy of the scalp – what should you know about it?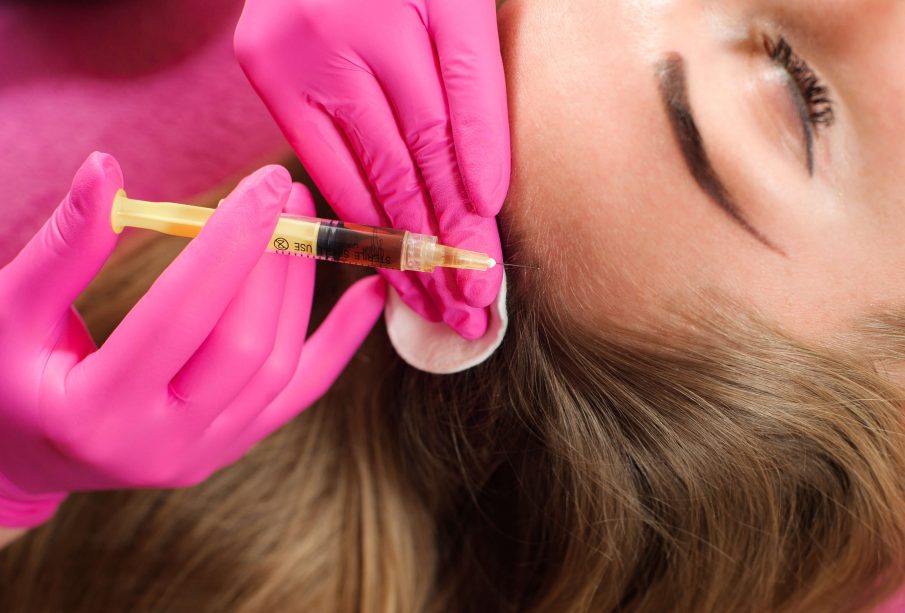 You need about 4 min. to read this post
Hair loss is a common problem that affects both men and ladies. There may be many reasons for this. Mesotherapy of the scalp may help
Each of us dreams about beautiful, shiny and healthy hair. Beautiful hair is undoubtedly our business card and improves the attractiveness. Unfortunately, hair strands are often weak and fall out as a result of improper care, diet, hormones or numerous diseases. Instead of spending a fortune on numerous cosmetics available in drugstores or beauty stores, it is better to think about a visit to a trychologist and mesotherapy of the scalp. The specialist will determine what the problem is and help you remedy it
Take care of your hair and do it consciously
Very often we treat our hair with an air of indulgence. We mechanically wash it, quickly apply some conditioner and dry it. Then there is styling, pinning and tying up. And it's worth giving them a little more attention. Your hair's appearance depends on your scalp. The scalp is where the hair roots are located and where they receive essential nutrients for healthy hair growth. Hair cosmetics from drugstore do not always work as expected. That is why it is better to think about specialized treatments, such as mesotherapy for the scalp
Mesotherapy of the scalp – what is it?
Mesotherapy of the scalp involves the introduction of a preparation with nourishing, healing and regenerating substances (e.g. hyaluronic acid, vitamins, plant extracts, glycosaminoglycans, etc.) into the skin with the help of fine needles
Interestingly, needle mesotherapy was performed for the first time 70 years ago. At that time Michael Pistor, a doctor from France, wanted to use this method to cure hearing loss in one of his patients. The method turned out to be not very effective, but it reduced the noise and ear pain. With time, the method started to be used to treat varicose veins or migraines. Currently, with the development of aesthetic medicine mesotherapy of the scalp is a hit, which allows to treat baldness. This treatment is offered by every good cosmetology salon. To perform it, you should have the appropriate skills, because it requires knowledge of the structure of the skin and high precision
Currently, mesotherapy of the scalp is one of the most effective treatments for people who have problems with baldness and hair loss. It is used in both men and women.
Is needle mesotherapy painful?
The treatment is performed with a thin needle or a special gun. After mesotherapy small dots or grates remain on the skin, which disappear after a few days. However, it is worth knowing that the punctures themselves are not particularly painful. If someone has a very low pain threshold or is panically afraid of it, then a special anesthetic cream or spray can be used. The entire procedure takes about half an hour. The number of treatments is estimated by a specialist who examines your hair and the condition of your scalp. However, the treatment should not be performed more often than once a week for 2 months (this is called intensive therapy)
Mesotherapy – contraindications
Not everyone can benefit from the procedure of needle mesotherapy of the scalp. First of all, it should not be performed on pregnant women, diabetics, allergy sufferers, as well as on breastfeeding and menstruating women. The procedure is also not recommended for people with inflammatory skin conditions, infections, herpes, cancer patients or those taking anticoagulants
How much does the treatment cost?
What is the cost of needle mesotherapy of the scalp? It usually depends on the cities and the office where the treatment is performed. One session varies from 150 to 400 zł.