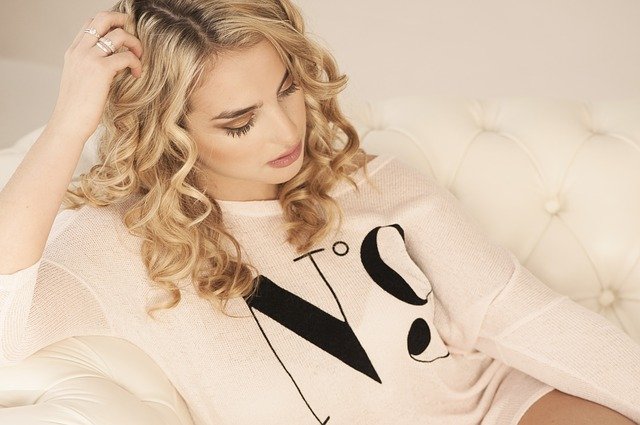 You need about 4 min. to read this post
French women can be elegant and casual at the same time. French style make-up is considered ideal by many. What is the strength of French make-up? Definitely in the details!
French women, especially Parisian ones, are natural and have relaxed attitude. Ladies of French origin can, for example, correct their lipstick in the middle of a crowded street and they don't see anything improper in it. In addition, they wear their hair tousled and don't care about such trifles as a rumpled shirt. And in spite of appearances, all this is carefully thought out. In spite of these minor flaws, as it may seem to most, Parisian women are the beauty authority in the world and they set the trends. The confidence they exude should be a role model. French women are very careful about what they put on their plates to maintain their perfect figure. They also take care of their beautiful skin, which they can additionally adorn with perfect make-up.
How does French makeup look like and how to do it?
French makeup, also called interchangeably Parisian, is a type of classic makeup, which is most often worn by the French – hence its name. It was initiated in Paris and became so universal that it does not cease to go out of fashion. Its secret lies in its attitude – French women say that they "want to be themselves, not a better version of themselves". They profess the belief that it is better to get used to your imperfections than to try to change them by force (especially by surgical intervention). It is important that the style of makeup we choose should match our facial features and hair color.
Simple is better – lips and eyes should be in the center
Clearly defined lips play the main role in French make-up. Lipstick color is not so important, it does not have to be blood red, which many people stereotypically associate French makeup with. However, it is worth that these are shades of red, purple or intense pink. In their opinion, colors such as "nude", or beige or light brown are not an option. Strongly emphasized eyes with eyeliner on the upper lid and perfectly extended eyelashes are also important aspects of the Parisian make-up. Currently, not only classic black eyeliner is in fashion, but also those in bolder colors, such as graphite or brown.
French style make-up – step by step
Thorough cleansing of the skin is essential. French women love using cosmetics with added vitamin C because it improves skin tone and nourishes it perfectly. After cleansing, it is time to apply a light foundation or concealer. It is best if the shade of the concealer is a tone lighter than your complexion. When applying the product, you can use a brush or a sponge. If your skin has problems and imperfections are visible, we start by covering them with a concealer and then apply a foundation. Next, we apply a light, flesh-colored eye shadow and then we emphasize the eyebrows with a slightly darker shadow or a pencil.
The next step is to make a line with an eyeliner. It should be thicker, slightly raised and sharply pointed. Such makeup can be done by women who have a problem with drooping eyelids. It is enough to profile the direction of the line well, and the makeup will not give the impression of heaviness
We can not forget about the lips. The makeup will be only complete when we paint them. Choose one of the shades of juicy red. It is better to use matte lipstick, because it looks more feminine
French style makeup has been ruling for years!
Hollywood stars are particularly fond of the Parisian make-up style. Actresses such as Charlize Theron and Naomi Watts like to accentuate their lips with red lipstick. For blondes the effect is electrifying.