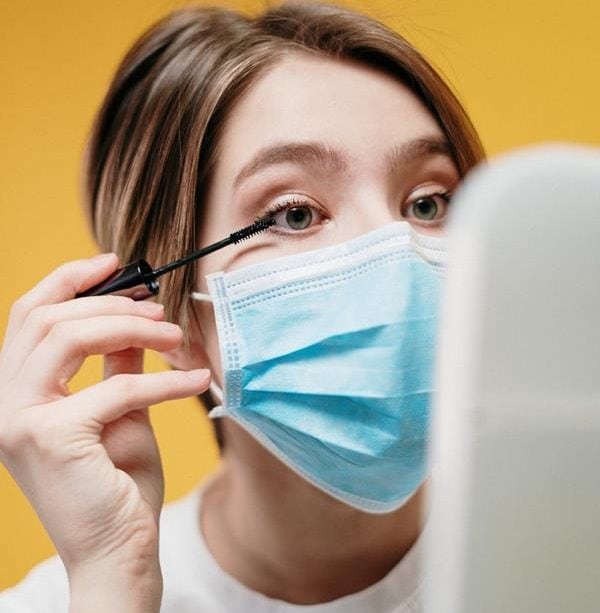 You need about 2 min. to read this post
The durability of makeup has always been very important to us women. The current epidemic and the constant putting on and taking off of masks makes foundation or lipstick wear off quickly. What can you do to make your makeup last longer?
Unfortunately, even top-shelf foundations are not able to last several hours, let alone a whole day, in a mask. Neither powdering nor applying an extra layer in the form of a concealer helps. The effect is always the same: the foundation settles on the fabric, and you have to correct your makeup once again.
American makeup artist Niko Maragos faced this problem and his clients often asked how to make their makeup last longer. The stylist tested a number of solutions, including heavy powdering, using concealers instead of foundation and using hairspray to protect the makeup. Unfortunately, none of these methods were effective enough to be recommended.
Interestingly, the solution to the problem was simpler than he expected. The protip turned out to be a makeup fixing spray and a brush so you can apply it properly!
All you need is a makeup setting spray and a fluffy brush to apply your foundation. Preferably large and rounded to make application easier. Once you've applied your skincare to your face, spray your brush generously with the setting spray, immediately reach for your foundation and apply. You need to do this very quickly, because the extra ingredient will make the product set instantly. Don't use a sponge for this method because the sponge will absorb the spray. Then apply a layer of setting powder and spray again," said the stylist.