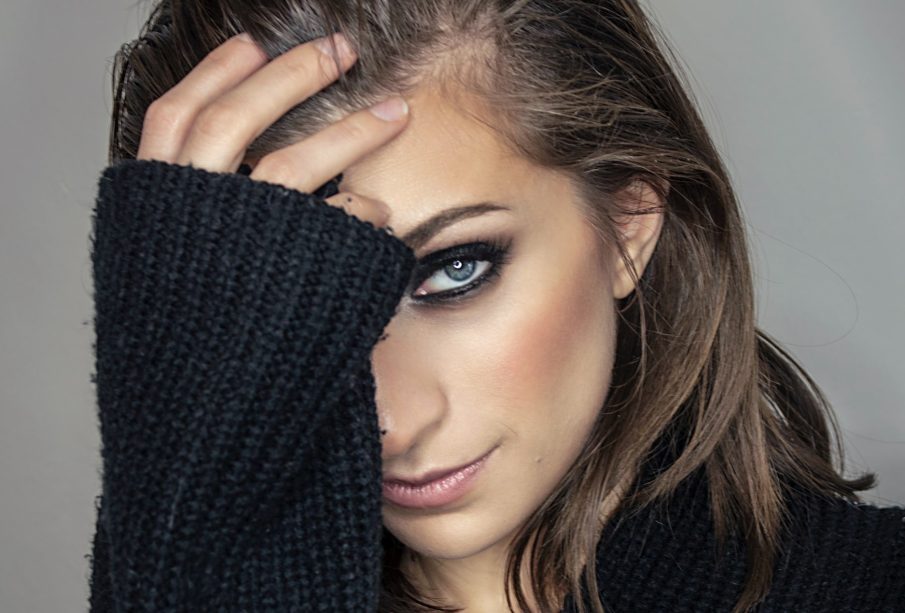 You need about 3 min. to read this post
Smoky eye makeup, or dark and strong eye makeup, is something that requires courage and skill. For this you need the right base, good eyeshadows and an awareness of how your eyelids look. Depending on their shape, you should choose the shape of the shading. How to make a smoky eye? You will find out in this article!
1. Stock up on shadow base
Shadow base is a cosmetic that ensures easy application of shadows, proper blurring of borders and durability of the cosmetic. It should be used under any makeup, but for smoky eyes it is essential. You can use concealer as a base by patting a small amount into the eyelid. However, let it be a proven product so that it does not spoil the final effect.
2. Choose the right black shadow or crayon
Black shadow or crayon is the basis of smoky eye makeup. A good black shadow should be well pigmented, non-skid and soft. It should apply easily and smudge smoothly. A black crayon, on the other hand, should be easy to use and soft. It should also be spreadable with a brush and should not set too quickly. 
3. Be prepared to stick on false eyelashes
Smoky eye makeup looks best when accompanied by false eyelashes! So, if you plan to perform it, get lashes on a black strip. They can be long and thick, because then they will beautifully emphasize the dark eye. 
4. Smoky eye makeup step by step
To begin with, apply a base on the eyelid. Do it with your finger or a soft brush. Wait for it to set. 

Then apply a black shadow or black eyeliner on the moving part of the eyelid. Smudge the borders.

On the border of the black shadow, apply a dark shadow, but not black. It can be a burgundy or brown color. Then blur this one with a beige or other light shadow.

Draw a line on your upper eyelid using eyeliner. Its shape should match the shape of the eye and the shading.

Lash your eyelashes with your favorite mascara and then glue on artificial ones.

On the lower eyelid also spread a small amount of black shadow. 

Use a black crayon on the waterline of the lower eyelid. This will complement the whole makeup perfectly. 
5. What lipstick to choose for smoky eye makeup?
For smoky eye makeup, lipsticks in nude shades are very suitable. These will beautifully highlight the lips, but will not draw the eye away from the eye, which plays the main role in this type of makeup. Transparent or bright glosses will also go perfectly with it. On the other hand, if you want your lips to stand out in this makeup as well – use red lipstick! Just remember that then the makeup will be very strong. 
6. For what occasion smoky eye makeup?
Smoky eye makeup is not an everyday makeup. It will work well for occasions such as a wedding, New Year's Eve or any other party. It can perfectly match with an evening dress, as well as with a suit or overalls. 
main photo: unsplash.com/Apostolos Vamvouras