What makeup goes well with green eyes?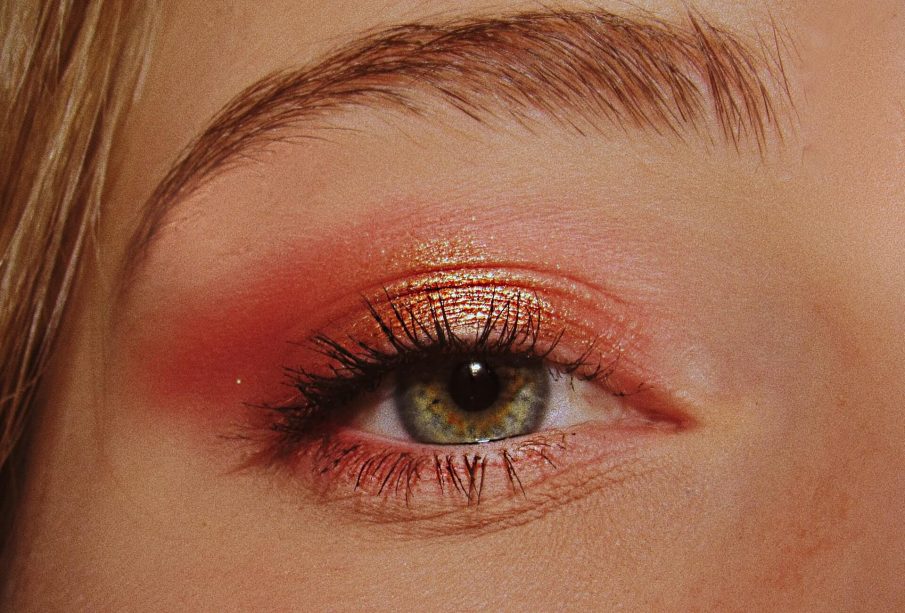 You need about 3 min. to read this post
The ideal makeup for green-eyed women is based on contrasting shades of pink, purple and blue. Green eye make-up lovers prefer bronze and gold tones. How to do the make-up for green-eyed women step by step? Here are some practical tips.
The Best Eye Shadows for Green-Eyes
What eye shadow works best for green-eyed women? When choosing eye shadow, it's important to work with contrast. This is a proven way to enhance the color of the iris. Green-eyed women should add shades of pink, purple and blue to their makeup bag. They can choose from subtle pastel shades to more expressive colors. Makeup can also be done with shades that will beautifully emphasize the green color. These include browns, gold and subtle oranges. This is the perfect solution for lovers of subdued makeup.
Step by Step Green-Eyed Make-up for a Day
How should a subtle daytime make-up look for a woman with green eyes? The first step is to apply a special eye shadow base or concealer on the eyelids. Then we apply a light beige shadow, pulling it over the crease of the eyelid. For this purpose we can use a small brush, as well as a brush or our fingers. On the crease of the eyelid we apply a bit darker – brown or pink shadow. Cover the lower eyelid with a bit lighter shadow. Apply your favorite mascara. This make-up is very easy and takes only a few minutes to complete.
Green Eyes Evening Makeup
How to apply the best green eye makeup for a night out? The first step is to apply concealer or eye shadow base on the eyelid. Cover the upper lid with a beige eye shadow. Then we cover the crease of the eyelid with the brown shadow. In the outer corner we apply a dark brown shadow and blur it. We draw a black eyeliner line on our eyelid. On the lower eyelid we apply brown shadow and in the corner of the eye – violet. We emphasize our eyes with a dark blue pencil, we cover our eyelashes and we are done!
Make-up for Green-Eyed Women with Brown Hair
Make-up should not only match your eye color. The make-up of brown-eyed women should not only reflect eye colour but also hair colour. What make-up looks best for women with green eyes and brown hair? Warm brown or beige eye shadow shades are ideal for women with green eyes and brown hair. These shades are suitable for both daytime and evening make-up. There is also nothing stopping you from using coral, lavender, lilac or plum shades. This is a proven way to bring out the depth of the green iris. The more intense the color of the eye shadow, the more dramatic the effect. Women with green eyes and brown hair also add peach-colored eyeshadows to their makeup bag to give their faces a subtle touch.
The Perfect Make-up for Green Eyes and Blonde Hair
What make-up do women with green eyes and blonde hair wear? To bring out the depth of your eyes you may want to accentuate them a little more using bronze or beige eye shadow or pencil. If your eyebrows are light in color you may want to lightly darken them. Green-eyed women with blonde hair may also decide to wear red or pink lipstick.
The Perfect Make-up for Green Eyes and Red Hair
How should people with green eyes and red hair wear their make-up? Since this is a very expressive combination, the make-up should be subtle. The make-up should preferably be beige, brown, green or grey.