Are there effective treatments for stretch marks?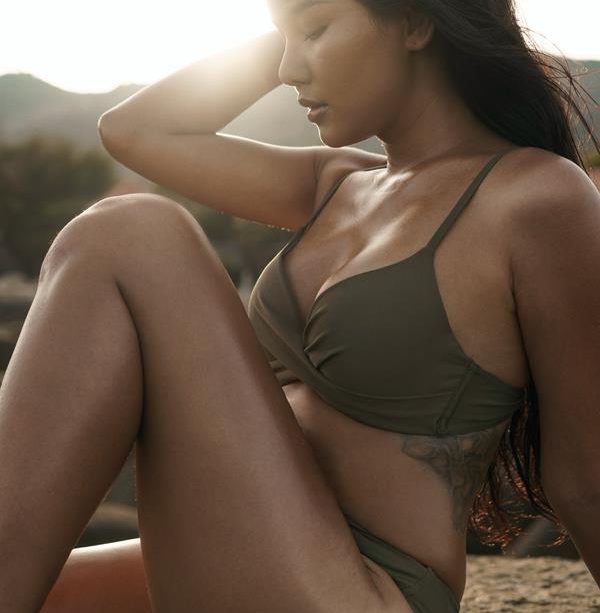 You need about 2 min. to read this post
Stretch marks are the bane of many women. These characteristic spindly bands are often the source of their complexes and make them hide behind bulky clothes. Are there any effective methods to get rid of stretch marks?
Spindly bands that appear most often on thighs, abdomen, buttocks or breasts are the result of excessive skin stretching. This happens as a result of rapid weight gain, hormonal changes or changing body shape during puberty. The skin does not keep up with the production of collagen fibers, and the existing ones are weakened and torn. The result are unsightly, spindly strands, or stretch marks. However, aesthetic medicine has several ways to reduce their visibility!
Alma Harmony XL PRO IPIXEL
One of the more effective treatments is the Alma Harmony therapy. The method uses a light beam that leaves behind micro-damage to the skin and thus triggers inflammation. In this way it forces the body to start repair processes, i.e. production of collagen and elastin. Regenerating new skin is smoother and firmer, and stretch marks are visibly reduced.
It should be borne in mind that for each patient the effect will be different, because much depends on the degree of progression of stretch marks. What is important, the number of treatments is tailored individually to your needs and the results you want to achieve.
Mesotherapy
The procedure involves making a series of punctures in the place where stretch marks appeared, and then administering nutritional and regenerative substances. The choice of substances is determined by the doctor, who adjusts them individually to the needs and results that the patient wants to achieve.
The aim of mesotherapy is to initiate skin repair processes. Through puncturing, as in the case of laser, controlled inflammation occurs. The latter stimulate fibroblasts to increased production of new collagen fibers, and nutrients support and accelerate these processes. As a result, the skin regrows healthier, and scars and stretch marks begin to fade. To achieve the best possible results, it is worth performing a series of treatments.