An even tan? See how to achieve it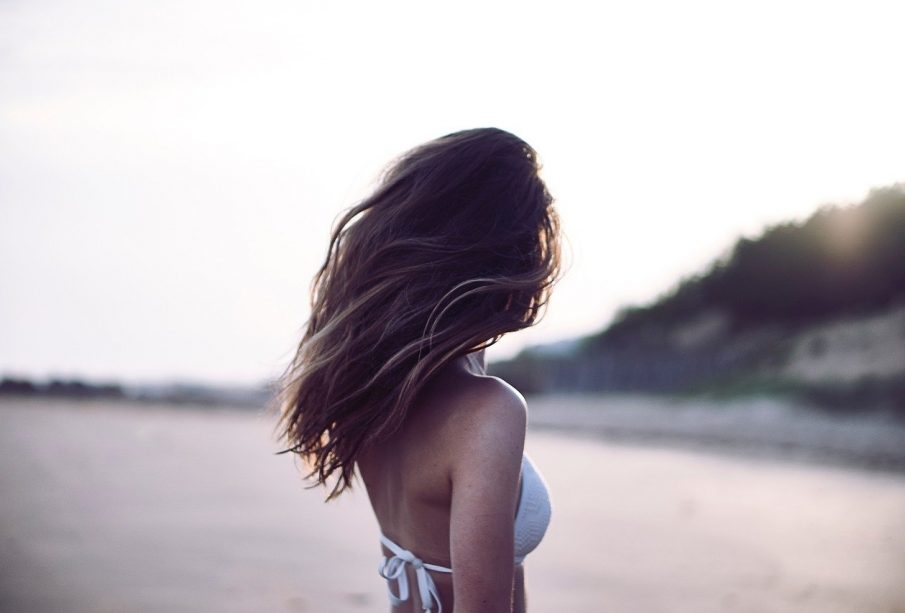 You need about 3 min. to read this post
Our bodies get tanned even when we don't plan it – for instance, when we're walking or gardening. The result can be a beautiful, but not always even tan. How to deal with it in order to give the skin an even and aesthetically pleasing bronzed effect?
Peeling and moisturizing the skin
To enjoy a beautiful and even tan, you need to take care of your skin even before sun exposure. Before your vacation, scrub your whole body thoroughly. The best for this role are coarse-grained scrubs. For better results use them 1-2 times a week. After such a procedure, apply lotion on your skin.
Do not forget to apply cosmetics with UV filters before sunbathing, because the skin after scrubbing is much more sensitive to sunlight. The tan will look much better on a well-groomed body! Read how to prepare your skin for the sun
Cream to lighten discolorations
If an uneven tan has appeared on your face – for example due to sunglasses – you can restore its uniform color by using bleaching creams. They should be applied only on the tanned part of our face so as not to additionally lighten already bright areas.
Brightening creams usually have in their composition natural acids with exfoliating effect, vitamin C and hydroquinone – a whitening ingredient. However, to notice the brightening effect, the cream should be applied regularly.
Lemon juice
Brightening cream can be successfully replaced by lemon juice, which thanks to its high content of vitamin C has a brightening effect. It is enough to dilute it with water and rinse the skin with such a solution. It is best to do it in the evening, when the skin is not exposed to sunlight. It should be remembered, however, that such treatment can dry our skin – so it is necessary to use moisturizing cosmetics.
Brightening masks
Brightening masks work similarly to creams. There is no need to buy them – they can be quickly and easily made at home.
Lemon and aloe vera mask
Prepare:
a tablespoon of lemon juice,
two aloe vera leaves (you can replace them with ready-made aloe vera gel).
Crush the aloe vera leaves and add lemon juice to them. Spread evenly over the overly tanned areas, wait a few minutes and then rinse. To accelerate the brightening effect, the mask can be applied to the skin up to 3 times a day.
Cucumber and parsley mask
Prepare:
one cucumber a handful of
freshparsley
Blend the parsley with cucumber. You can also add a bit of lemon juice or natural honey for extra hydration. Apply the mask every evening.
Full coverage foundation
Uneven tan can be simply hidden under a layer of opaque foundation. Use it on your face and the rest of your body. Make sure you wear the right shade of foundation.
Bronzer
If you do not want to apply a heavy foundation on your face, you can also use a bronzer. You can apply it on the lighter areas of your skin and blend it to compensate for the difference in shade.
Self-tanner
Nature needs a helping hand, especially when it comes to tanning. That's why every season, drugstore shelves are overflowing with self-tanning products. If you want to fill in light gaps on your body that aren't covered by a tan, you need to be extremely precise when applying. Remember about the right shade of the product.
Main photo: StockSnap/pixabay.com