What makeup will be suitable for the owner of peony eyes?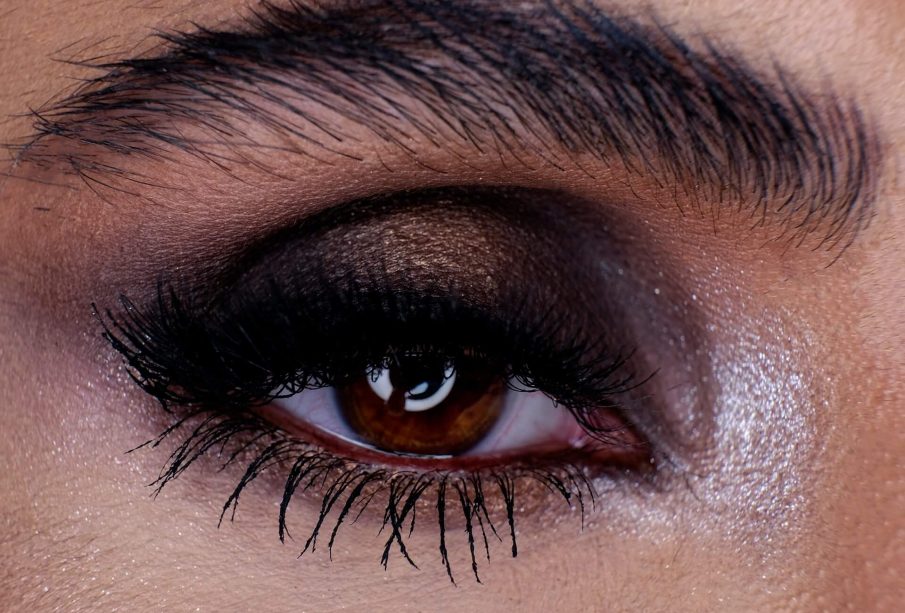 You need about 3 min. to read this post
Are you the owner of dark brown eyes and wondering what makeup would suit you best? Luckily, you have many options! Find out which combinations are right for you
It's important to find the right makeup color because some shades look great with light eyes but not with dark ones and vice versa. It is worth to know which make-up will work best in our case and will emphasize our beauty. To make sure that the make-up looks its best, we should match not only the color of our eyes but also our hair. Here are some make-up styles for brown eyes
Brown Eyes and Hair
This is the most common color combination. It is estimated that 90% of the population has brown eyes. For a woman with this kind of beauty, shadows in brown, gold, gray and navy blue colors will work best. Because of the darker frame of the eyes such makeup will be less conspicuous on brunettes than on blondes. To emphasize the depth of your eyes, use a black pencil on the waterline and blend it gently to create a smoky effect. You can also add false eyelashes if you like. When you opt for a strong eye, leave your lips soft. This will also work in the opposite situation. Expressive lips, delicate eyes.
Brown eyes and blonde hair
Blondes usually have a light complexion and their brown eyes rather a lighter shade, so in this case it is better to bet on a delicate makeup. Warm browns, soft pinks and purples are ideal so as not to look too overdone. It is best to choose matte and light shadows, which will illuminate your face and emphasize the natural color of your irises. If you have light hair and hazel eyes, make-up in peach shades will go beautifully with them. This color will definitely look light, fresh and radiant
Brown eyes and red hair
This type of beauty requires delicate makeup, as women with naturally red hair usually have very light complexions and freckles. The biggest mistake is to use dark shadows in one shade. We can emphasize our originality with delicate yet eye-catching makeup. For redheaded women browns, greens and delicate maroons will suit best. These colors will highlight the iris, and the look will be deeper
What to do and what to avoid when applying makeup for brown eyes
Beige irises will not go well with blue. Instead, it is worth betting on gold and silver. It's best to add these shadows to the inner corners of your eyes to make them appear larger or on the moving eyelid. Do not apply shimmering eye shadow over the entire eye; it is better to softly darken the outer corners of the eyes
Brunettes should choose lighter eye shadows for everyday wear. They may opt for warm brown, which they blend out thoroughly. It is better not to use eyeliner or black eyeliner pencils but only mascara. Such a look in combination with brown irises will always look subtle and attractive.