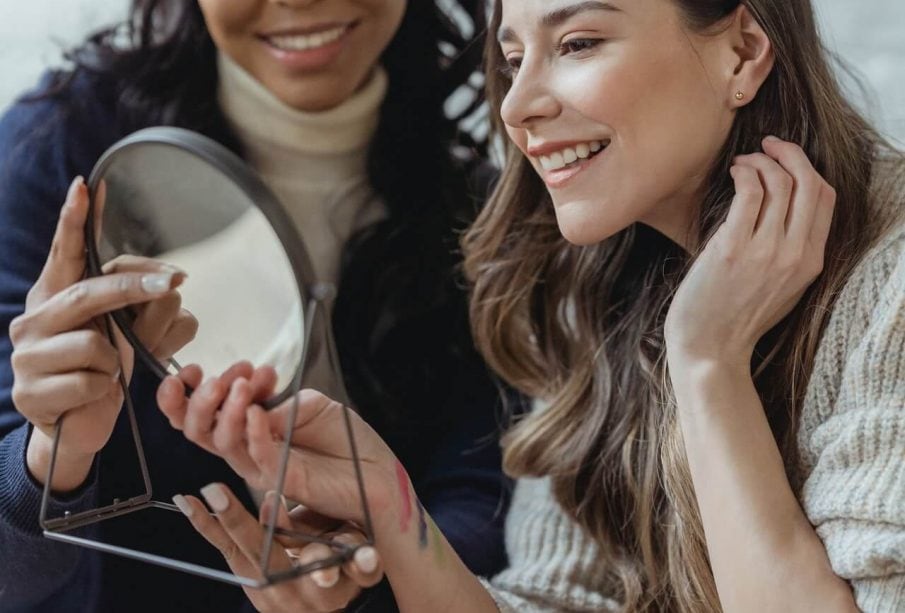 You need about 4 min. to read this post
Makeup has been with women all their lives. From a very young age girls reach for their first palettes of shadows or lipsticks. We suggest what to do to make sure your makeup lasts well and does not damage your complexion
In recent years, makeup has undergone significant changes. In a short period of time, there have been changes that have significantly affected the process of painting women around the world. With each new season, makeup takes a different form. With the changing fashions, the makeup trends are also changing. With the availability of various cosmetics, every woman can do professional makeup on her own
What to pay attention to when applying makeup?
Women improve their mood by making changes in their appearance. It is a good idea to change your look, hairstyle and make-up every now and then. With a few simple steps you can make your everyday make-up look phenomenal. But before you start applying any products, it is a good idea to prepare your skin properly. This will make your makeup last longer and look much better.
1. Remember about face masks
Masks are every woman's ally. Remember to apply at least one a week, properly selected for the needs of your skin. If you are on a budget, you can prepare a homemade mask from the products you have in your kitchen.
2. Moisturize your skin properly
The air in homes and air-conditioned workplaces is very dry, so it's a good idea to keep your skin hydrated. A humidifier or professional nourishing mists help retain water in the skin. Also try to hydrate properly every day by drinking mineral water
3. Use BB cream
BB cream is a must-have product for busy people. It is a 2-in-1 product that gives the right amount of coverage while moisturizing and nourishing the skin. It's great for women who want a breathable formula and a flawless, smooth, even-toned complexion
4. Mix and match foundation
Sometimes it is very difficult to find the right foundation color for your complexion. Therefore, don't be afraid to mix different shades of the same foundation. This will give you the perfect tone for your skin
5. Remember to protect yourself
Before you start your daily makeup routine, make sure to protect your face. Therefore, apply the right base under your makeup, which can also be a moisturizer with a UV filter. The sun's rays accelerate skin aging, so it's a good idea to protect yourself from the harmful effects of UV rays
6. Apply concealer under your eyes
When applying under-eye concealer, remember to pat the product gently with your fingertips after brushing it on. The warmth of your skin will help the concealer bind to your face and the effect will look more natural
7. Don't sleep with makeup on
Remember to never go to bed wearing makeup, as it is the greatest evil for our complexion. Even if you come home tired, wash your face with the right product and then use a toner
8. Start using castor oil
You should also take care of the condition of your eyelashes; for this purpose use castor oil. It will be good for short and sparse hair. Rub it into your lashes every day with a clean mascara brush
9. Use an eyelash curler
Before applying mascara to your lashes, try using an eyelash curler. This will curl your lashes and make them look much better. Then you can apply mascara or brush your lashes with a clear conditioner
10. Mascara your lashes vertically
While masking your lashes pay attention to the position of the brush. It's important to hold it upright and try to coat each lash separately. This will help you coat each lash and prevent clumped lashes.
By incorporating these ways into your daily beauty routine, you will make your makeup look much better. Remember that the key to a beautiful look is a well-groomed and healthy complexion. Based on this, you can emphasize your assets and express yourself freely with makeup that you will enjoy all day long!