Facial taping is the new trendy treatment – check out what you need to know about it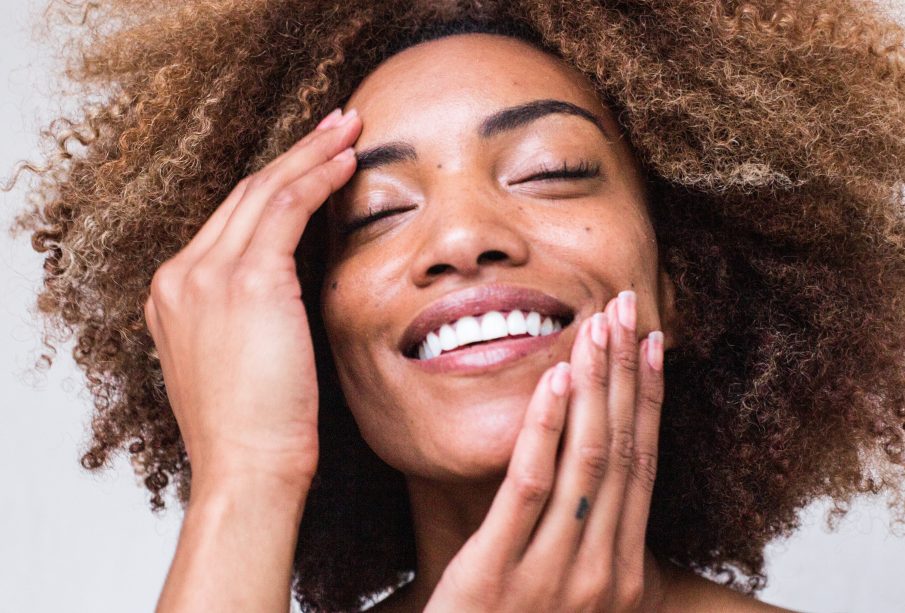 You need about 3 min. to read this post
Facial taping has recently gained a lot of popularity. No wonder, because thanks to it you can improve the oval and skin tone, oxygenate the complexion and even reduce scars without having to visit a beautician.
Facial taping is a method of shaping and relaxing the face using special patches, which are usually associated with rehabilitation treatments for athletes. This non-invasive procedure has found use in cosmetology as an effective way to improve the appearance and rejuvenate the face.
How does facial taping work?
It is not a well-known fact today that stress and nerves adversely affect beauty. This is because our emotions are often unconsciously exposed on the face, and the negative ones cause it to tense up. As a result of muscle tension the oval of the face gets blurred and wrinkles appear.
The task of taping is to relax the tense muscles, resulting in wrinkles are smoothed, circulation is improved, and the facial line is modeled. Taping also reduces lymphatic stasis in the chin area and the middle part of the face, which create the appearance of its drooping.
Face Taping – for whom?
Face Taping is mainly for people who want to eliminate the signs of aging, and for those who want to improve the appearance. It can also be used prophylactically to prevent wrinkles as well as for relaxation purposes. It is a treatment for both women and men.
See also: Date idea.
How to prepare for patching and how to perform it?
When starting an adventure with plasters it is good to go to a professional beauty salon, where you will learn how to perform the procedure correctly. You will also get the answer to which areas of the face you should pay special attention. However, if you prefer to do the taping yourself, you need to buy professional tapes, which are available in pharmacies, medical stores and online stores.
Make sure that you clean and dry your skin thoroughly before starting the procedure. The taping tapes need to fit properly on your face, and they need to be gently warmed up before application, as the adhesive activates when exposed to heat. Try to gently stretch the tape with your fingers before applying it to the area. Stick the tapes towards the center of your face. They can be applied to:
forehead – to reduce lion's wrinkle,
cheeks – to lift and firm,
eye area – to combat crow's feet,
chin – to improve facial oval,
around the mouth and nose to smooth out nasolabial folds.
The patches should be kept on the skin for 6-8 hours. Afterwards, they should be gently moistened and rolled, followed by a face wash and standard skin care. Due to the duration, taping is best done at night. The effects should be visible after the first treatment, but you will get the best result with regular repetition.
Contraindications to performing taping
Facial taping is not a procedure for everyone. It should be abandoned by people struggling with diseases and inflammatory conditions of the skin and having fresh scars. Vein thrombosis is also a contraindication to taping, as well as allergy to the glue on the tapes.
Main photo: Audrey Fretz/unsplash.com