Cosmetics to refresh yourcomplexion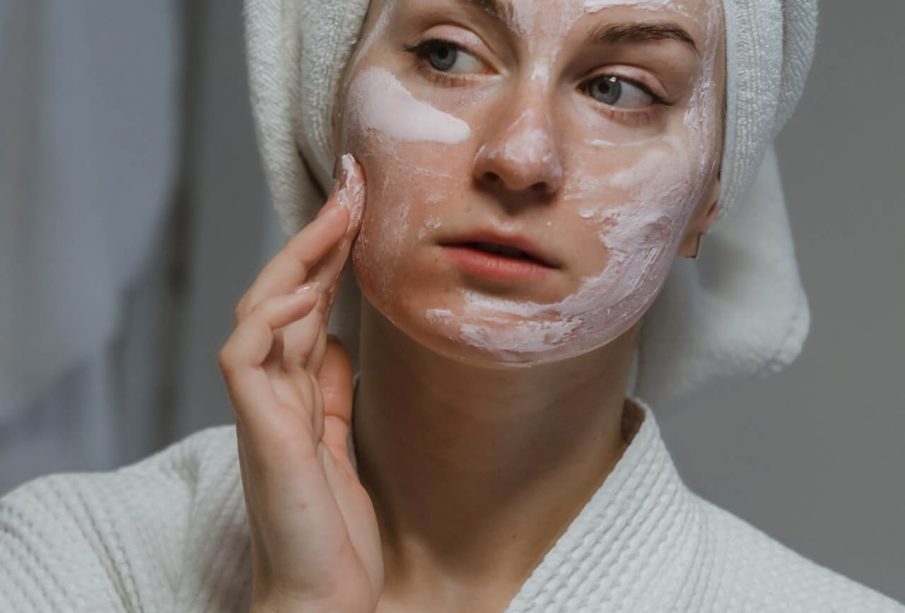 You need about 4 min. to read this post
The skin on the face is one of the most delicate surfaces of the human body. The older we get, the more demanding its care becomes. Check which products will restore your former radiance.
Oils
It does not matter whether your skin is dry, combination or oily – you should take care of it every day with oils. Thanks to their moisturizing and regenerating properties, you will not only improve the condition of your skin, but also create a protective layer on its surface, which will minimize the negative effects of weather on your face.
Contrary to appearances, oiling does not contribute to the increase of our body secretions. On the contrary, some products are able to prevent your skin from getting too oily and thus reduce the amount of pimples on your face. CBD oils have a salutary effect not only on our appearance, but also on the functioning of the entire body. They are able to relieve pain, help with mood and also reduce acne.
Peelings
Peels available on the market are divided into mechanical and enzymatic. The former category refers to products that contain ingredients such as grains or sugar that cleanse the body of dead skin through friction. Enzymatic scrubs, on the other hand, work as a result of a chemical reaction between our skin and the enzymes they contain.
You heard it right: as a result of a chemical reaction. Sounds scary? It's not at all. In fact, an enzyme scrub is much gentler on human skin than a mechanical scrub. It contains neither hard particles nor requires intense friction to work, so it does not cause abrasions or wounds on the surface of our bodies that are invisible to the naked eye. It penetrates the skin deeply, removing dead skin, immediately after application. You only need to use it before going to bed and (in most cases) wash it off your face in the morning to enjoy a beautiful and rejuvenated complexion.
When reaching for an enzyme scrub for the first time, choose a product with a low acid content. Cosmetics with higher guidelines are intended for hardened followers of the whole process, whose skin is able to withstand a high concentration of active ingredients. For the first few weeks, start with small amounts to avoid unpleasant irritation.
Face gel
Problems with neglected skin can also be caused by the accumulation of dirt on the surface of the skin. Dust particles, sebum, makeup residue – it all accumulates in the nooks and crannies of our skin, leading to impurities, pimples and problems with self-regulation of sebum secretion.
Wash your face with gel at least once a day before going to bed. Ideally, this should be done in the evening as well as in the morning, but it won't work for every woman. Those of us who struggle with problematic skin can only make things worse by washing our faces too often and overzealously.
By using gentle products without strong detergents, you will avoid irritation. If you notice that despite cleansing your face only once a day and moisturizing thoroughly after each process, your skin is still dry and covered with blackheads, try using foaming cleansers instead of gel. They are not as invasive to the human body barrier.
Tonics
To restore your skin's pH that has been disrupted by the facial process, you should use a toner after every wash to refresh your face and soothe any irritation. If you have sensitive skin prone to dryness, reach for Asian ton ers – unlike many European or American products, they don't contain irritating alcohol.
Sunscreen
So often in the Polish climate we underestimate the sinister effect of the sun's rays. UV light is the greatest enemy of a beautiful complexion. It contributes to the formation of wrinkles, discoloration, and cancerous changes. Especially for an adult woman who may already be struggling with premature skin aging, it's important to properly protect yourself from the sun, even on cloudy days. Remember to apply sunscreen to your face and neck twenty minutes before every outing. Protect not only your appearance, but your health as well.