Get rid of cellulitewith these exercises !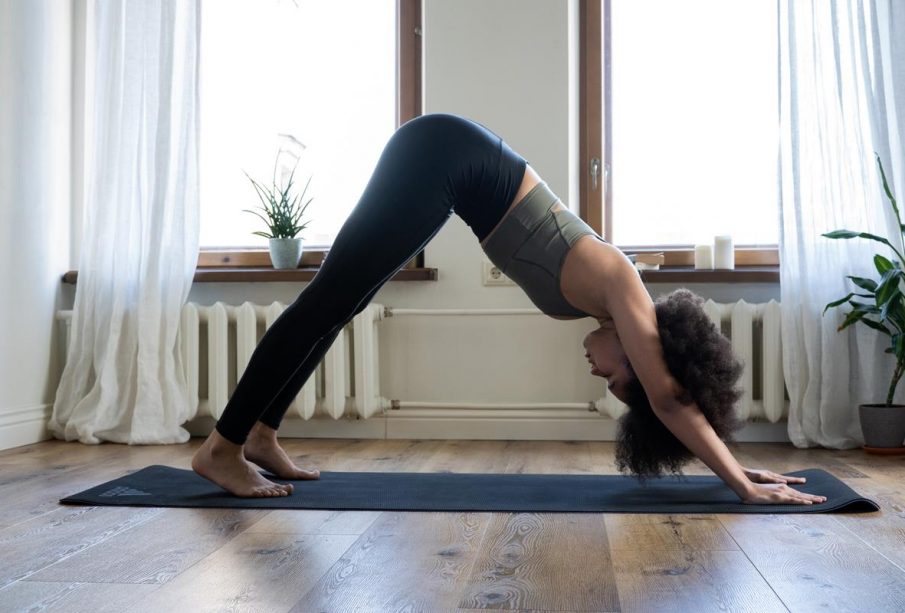 You need about 4 min. to read this post
Whether we boast a supermodel figure or have a few extra pounds, cellulite can happen to us. What is its cause? Poor eating habits, too tight clothing or sedentary lifestyle can contribute to the formation of the so-called orange peel.
So how to get rid of unwanted cellulite? There are many ways. Some will work better, others worse, and still others will not work at all. You should bet on strengthening your physical fitness. Learn about exercises that are best and effectively support the fight against cellulite.
Home massage to reduce the so-called orange peel
Before we move to exercise, you can try to massage the hot spots on the body where cellulite occurs. How to do it and with what equipment? To massage the legs will be useful rough glove. Using it, make circular movements from the ankles towards the abdomen. Such home massage improves circulation, speeds up metabolism and firms lumpy skin.
You can also perform a massage using aromatherapy oils. We pour just a few drops of rosemary oil, fennel oil and almond oil into a bowl or dish. Such a mixture must be massaged into the thighs and buttocks. In addition, massage with these substances improves blood circulation and reduces any swelling on the body.
Know the exercises that will slim your thighs and buttocks
Let's not kid ourselves: cellulite is most noticeable on the buttocks and legs. Therefore, the exercises that we will start to do to reduce it, should focus on these parts of the body. At least 3 days a week we should exercise for 40 minutes each. It is worth betting on performing exercises that will allow you to burn as much fat tissue as possible. This form of activity includes all aerobic activities, such as running, swimming, cycling or aerobics
Thigh exercises
Lunges – this is a good exercise for orange peel on thighs worth. What do they consist of? Properly performed lunges consist in holding the weight of the body on one leg for several seconds. For satisfactory results the exercise should be repeated 10 times on each leg. It involves the muscles of the whole leg, back and abdomen. How to perform the lunge? Stand straight with your hands clasped together in front of you. First put your right leg forward and try to shift your body weight onto it. After about 10 seconds return to the starting position and do exactly the same with the left leg. Perform 10 repetitions for each leg.
Squats – is also a good and proven method to get rid of cellulite on thighs. In squats the most important thing is technique, because by doing these exercises wrong you can get serious injuries and recurring knees. You need to remember that your knees should not go beyond the line of your toes during the squat.
Trips – another excellent exercise to get rid of cellulite. What does it consist of? On throwing the leg forward and kneeling. During these exercises, you need to watch your knees. Pay attention so that the knee of the leg that was left behind does not touch the ground while kneeling. And for better results, you can grab weights in both hands, which will create additional weight during the forward lunge and rise. The exercise is performed in 3-4 series of 10 minutes for each leg.
Glute exercises:
Squat on one leg – this is one of the more advanced exercises. Therefore, in order to join it, you should first practice performing regular squats. These are the types of exercises that engage the entire legs and buttocks.
Trips – not only do they improve the condition of your legs, but they also engage your gluteal muscles, especially at the end of the movement.
Throwing a leg back in the air – we lift our leg as high as we can, pinning at the same time abdominal muscles. Exercise in 7 series, one minute per leg.
Exercises are so important in the fight against cellulite, because with their help we influence the reduction of cellulite from the inside. Regularly performed exercises will help break down fat cells, and improve oxygenation of tissues. Of course you must not forget to follow a balanced diet. Physical activity and rational nutrition will effectively help us defeat cellulite!