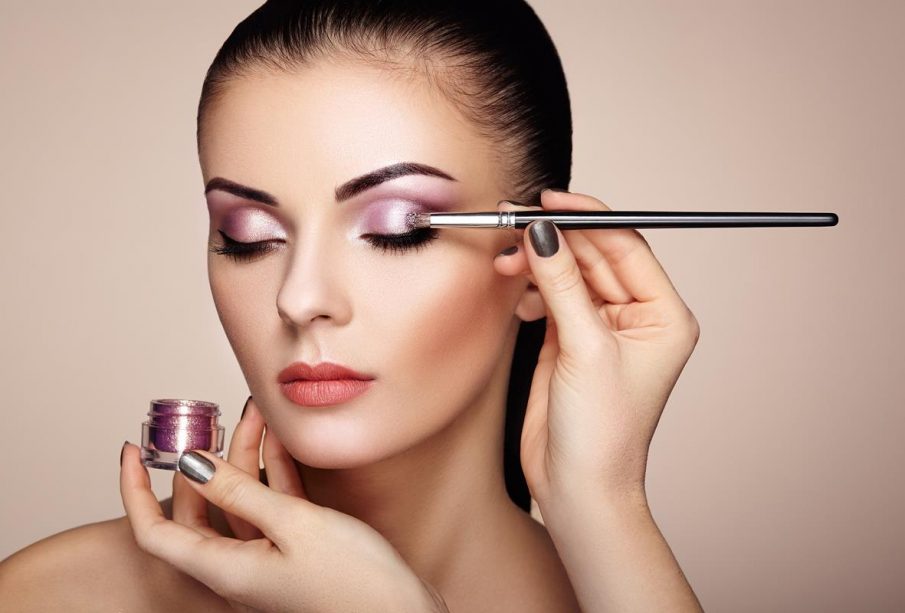 You need about 4 min. to read this post
Eye pigments are becoming more and more popular every year. Although a few years ago it was a solution used mainly by professional makeup artists, now women are just as likely to use eye pigments. Thanks to them you can make a wonderful makeup, which will last for a long time. We tell you how to do it!
What is eye pigment?
Eye pigments are often jokingly referred to as makeup artists' secret weapon. They are also used by famous influencers to emphasize their looks and optically enlarge their eyes. Eye pigments make it possible to create spectacular make-up, they even sparkle on the eyelids. With the right shades, they can be used as a concealer and cover up fatigue. Lighter pigments can be used as a highlighter. This wide application and very high durability made them loved by women around the world. Pigment is nothing but a loose eye shadow with a condensed amount of highly pigmented particles. As a result, the applied color is very intense and expressive
Advantages of using pigments
Pigments are stored in a loose form, in containers with a capacity of 0.3 to even 2 grams. Be careful when applying them, because the powder is light and very finely ground. This makes it relatively easy to spray and spill out of the packaging. This small drawback is made up for by all other advantages. Eyelid pigments are distinguished first of all by their durability. A well applied product does not roll off and stays on until it is washed off with makeup remover or micellar liquid. This is definitely an advantage over regular drugstore eye shadows. These properties make pigments perfect for special occasions, when the makeup should be expressive and last for hours intact without the need for touch-ups
Types of pigments
Reputable cosmetic brands now offer a wide selection of different shades of pigments, so that every discerning customer can find something perfect for herself. She can then mix them together on her own to create completely new, customized colors. It is worthwhile to get acquainted with the types of eye pigments available in advance, because they may differ from each other in finish and degree of shine, among other things. Available in stores pigments can be divided into:
matte pigments – when applied to the eyelid, they give the effect of matte makeup;
satin pigments – gently reflect the light after application, so that beautifully open the eye. Satin pigments look great in a matte setting, giving the effect of a deepened look;
spirit pigments – the visible color changes depending on the angle of light. These pigments usually opalesce in two or even three colors. They are great for special occasions, evening and carnival makeup;
metallic pigments – the effect of a metallic eye can be obtained by applying this type of pigment with a wet brush. They also work very well as a base for creating eyeliners
What kind of makeup is a pigment suitable for?
Pigments allow you to create a variety of makeup, and the effect depends only on the makeup artist. It is a myth that this cosmetic is only for very intense, evening makeup. Of course, you can achieve such, but the pigment can also make delicate, very natural daytime makeup. Everything depends on the type and quality of brushes used, the technique applied and, of course, the skills of the makeup artist or makeup artist. Applying thin layers of pigment requires some practice, but it gives very satisfying results.
How to apply the product?
Eye pigment is a very versatile and universal cosmetic product. In its basic form, i.e. free-flowing dry, we use it as a regular eye shadow. Depending on the type of brush, we can apply a larger amount of powder on the eyelid or a smaller amount, and then blend to a smooth color transition. Another option is to use the pigment as an eyeliner. Just put a little powder on the surface of your hand and add a drop of Duraline to it. Then mix this thoroughly and use a thin brush to apply it as an eyeliner. This gives much more possibilities than in the case of classic cosmetics – pigments can be mixed together in any quantity and proportion to achieve the desired effect.