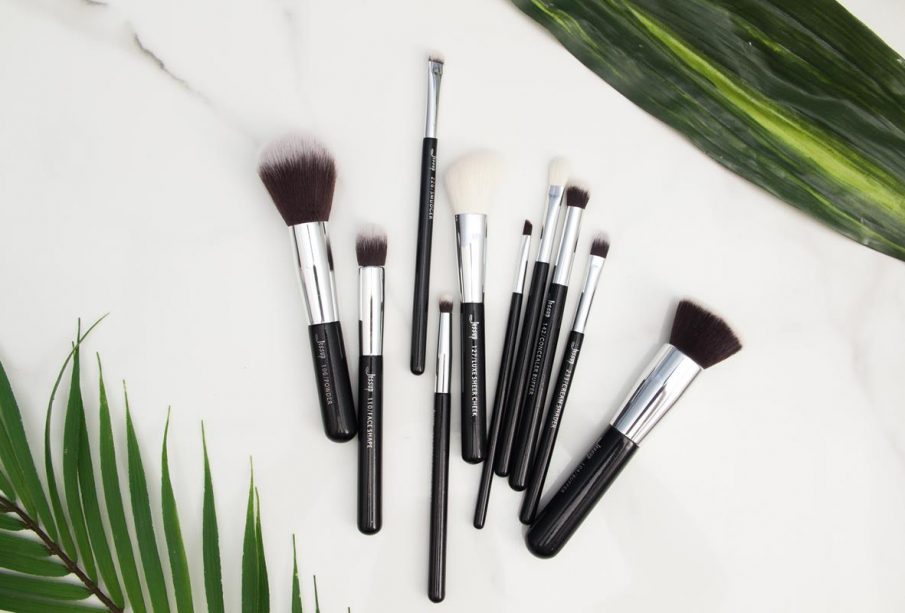 You need about 4 min. to read this post
Putting on makeup is a routine for millions of women around the world. It serves to enhance your beauty and allows you to hide imperfections. Unfortunately, brushes often harbor a lot of bacteria, which can exacerbate acne lesions or cause other skin infections. To protect yourself from this, simply clean the accessories you use regularly and properly. In this article, we answer the question of how to clean makeup brushes.
Clean brushes – the basis of good makeup
Thoroughly washing and disinfecting your brushes and other accessories should be as natural as doing the makeup itself. It's a simple way to improve the condition of your complexion and make your whole face look beautiful at the same time. The most common way to improve your complexion is to use a brush to apply foundation, blush, highlighter, or other products
Although it is not visible to the naked eye, fluids and other formulas based on water and oily phase are the perfect place for bacteria and mites to grow. The next time we apply makeup, we transfer all these microorganisms to our skin. It's usually only a matter of time before pimples appear on your face due to clogged or simply infected pores. Brushes will help to make your makeup not only beautiful, but actually improve the condition of your skin.
How to wash makeup brushes?
Washing your brushes slowly and carefully will help not to lose individual hairs. By this risk everything should be done slowly and with a lot of patience. On the surface of the brush, first pour shampoo or soap in soap. Then stagger the circles on your hands. In the process, you can of course take a break to rinse or moisten the brush. Then you can repeat the process until the water pouring out from under the brush or sponge is clear. Afterwards, the accessories should be laid out, and towels should be wiped. Drying can be done in an airy room, it is enough if the space is suitable
How to wash bristle brushes?
Washing brushes does not require too many additions. First, always use slightly warm (not boiling or very hot) water. The increased temperature will make it easier to remove dirt from each brush hair. At home, the best detergent will be plain, gray, hypoallergenic soap. An alternative solution is a very gentle shampoo for children. Another solution are special preparations from professional stores and drugstores, which dissolve grease and other impurities
How often should I wash my brushes?
If you use makeup brushes daily, you should clean them at least 2-3 times a week. On days when you don't wash your accessories, it's a good idea to spray them with an antibacterial product. It is through this frequency that it is a good idea to have a possible replacement for the most frequently used brush. During, if the original model takes an exceptionally long time to dry, you won't have to worry about what to apply foundation or powder with. By washing your brushes regularly, you'll be able to maintain a good level of hygiene, making your everyday makeup look prettier and prettier
What's important to remember?
Washing makeup brushes and other accessories such as sponges is essential. Anyone who wants to keep their skin looking healthy should make sure to clean them regularly. Makeup on healthy skin definitely rolls less, lasts longer and generally improves the appearance. Skin with impurities, infections and enlarged pores with foundation and concealer on can appear much older, rough and grayish
In this case, products are more likely to create an unsightly mask effect and wear off much faster on their own during the day. It is worth remembering that applying makeup with dirty brushes will make itself known. It is very common for blemishes to appear in the cheekbone area, which is a sign of a problem. Instead of washing your brushes every day, you can also disinfect them with a special antibacterial product available at the drugstore. Such care will take only a few seconds and can bring spectacular results